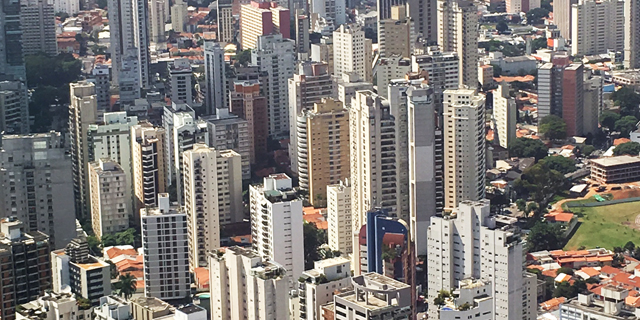 Telit and PST Electronics Announce Strategic Partnership
Brazil-based telematics company PST will use Telit's IoT technology as it expands into new markets
Amarelle Wenkert
|
18:04 11.01.2018
Wireless chip company Telit Communication PLC announced on Wednesday it had signed a strategic partnership with telematics company PST Electronics Ltd., a subsidiary of electronics company Stoneridge, Inc.
For daily updates, subscribe to our newsletter by clicking here.
Brazil-based PST Electronics, which develops and markets software for connected vehicles, will use Telit's industrial Internet of Things platform, Telit said.
"Leveraging Telit's platform allows us to execute the next stage in our corporate and technology initiatives with a focus on entering new markets," Caetano Ferraiolo, President of PST Electronics, said in a statement.
Founded in 1988 and based in Brazil, PST provides telematics, info-entertainment, and security products for the automotive industry. PST range of products includes alarms and tracking devices for vehicles, car audio, power door lock and window lifters, and parking sensors. PST operates two factories in Brazil and a facility in Buenos Aires, Argentina.
Originally an Italian mobile phone company, in its current incarnation Telit is a London-listed provider of wireless chips for machines and cars. The company's wireless chips are used in the Tesla 3 models, and in parts supplied to Audi by autoparts manufacturer Continental. The company went public in 2005 and now employs around 800 people in offices in Israel, Italy, the U.S., China, and Brazil.
In August, Telit's then-finance director and president Yosi Fait was appointed interim CEO after the company's board ousted CEO Oozi Cats amidst fraud probe concerning a 25-year-old U.S. fraud charge. The company's share price fell nearly 40% following the announcement.
Following Telit's change in leadership and the subsequent downward spiral of the company's stock, Hong Kong-based Run Liang Tai Management Ltd. bought 12.2% of Telit's shares between September 7 and 26 according to filings, making it Telit's second-biggest shareholder, after Mr. Cats.