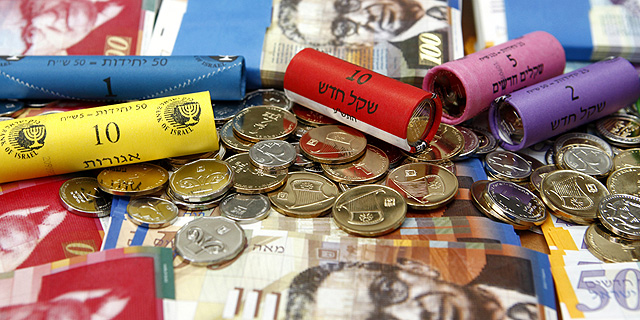 The Shekel Appreciates 2% Against the US Dollar, Hits a 7-Year High
The Israeli currency was valued at NIS 3.4 against the U.S. dollar on Friday
The value of Israel's currency, the shekel, continued to go up on Friday, when it was valued at NIS 3.4 against the U.S. dollar, a seven-year high.
For daily updates, subscribe to our newsletter by clicking here.
The shekel decreased 2% against the euro, to a valuation of NIS 4.11 against the euro.
The value of the shekel was up in 2017 as measured against most currencies traded in the country, according to a report by Israel's government Central Bureau of Statistics published earlier this month.
In 2017, the shekel's value went up 6.7% compared to the dollar and 4.6% compared to the euro. The shekel also appreciated by 12.3% against the British pound, 10.2% against the yen, 6.7% against the Jordanian dinar, 6.6% against the Swiss franc, and 4.5% against the Canadian dollar.
The Manufacturers Association of Israel estimates that the depreciation of the dollar cost Israeli exporters $2.3 billion in revenue in 2017.