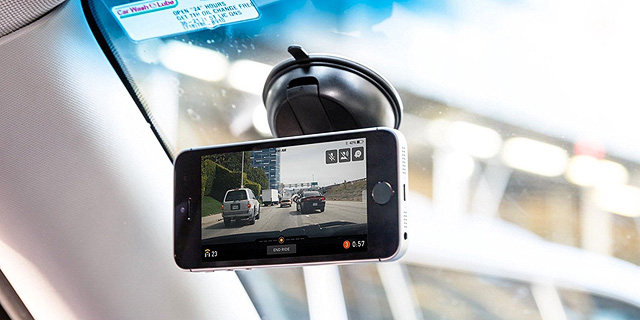 Alibaba Backs Israeli Auto Machine Vision Startup Nexar
Tel Aviv-based Nexar announces $30 million funding round from Alibaba, Nationwide Mutual Insurance. Nexar develops machine vision and data-based technologies that could prevent collisions in real-time
Meir Orbach
|
14:06 24.01.2018
Auto computer vision startup Nexar Ltd. announced Wednesday it completed a $30 million financing round led by U.S.-based investment firm Ibex Investors LLC., with participation from Alibaba Innovation Ventures, the venture arm of Alibaba, and U.S.-based insurer Nationwide Mutual Insurance Company. Previous investors Aleph Venture Capital, Mosaic Ventures, Slow Ventures, True Ventures, and Tusk Ventures also participated in the round.
For daily updates, subscribe to our newsletter by clicking here.
Founded in 2015 and headquartered in Tel Aviv, with additional offices in New York, San Francisco, and Las Vegas, Nexar develops machine vision-based tools designed to collect data and make driving safer. The company launched a free dashcam application in 2016, which connects to a vehicle-to-vehicle network. Since then, drivers in 740 cities across 160 countries have covered more than 100 million miles while generating user-data through the Nexar app, the company said, adding that in the past month alone, Nexar covered 10 million miles.
"By crowdsourcing real-world driving data from vehicles on the road in real-time, Nexar is keeping every vehicle safe on the road and is building the future traffic management system of our roads," Elan Zivotofsky, Partner at Ibex Israel Fund, said in a statement. Mr. Zivotofsky will join Nexar's board of directors.
Nexar also announced the appointment of Yoad Shraybom to the role of CFO. Mr. Shraybom is the former CFO of The Walt Disney company in Israel, Turkey and Greece. Nexar appointed Marc Gaffan to the role of chief business officer. Mr. Gaffan is the former co-founder of cloud-based application delivery platform Incapsula.