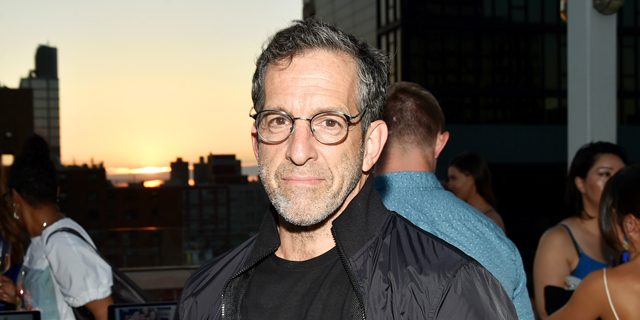 We Are All Brands, Says Kenneth Cole
Five business lessons from the 35-year career of the shoe designer and entrepreneur
Keren Tsuriel Harari
|
12:38 19.02.2018
American shoe designer and entrepreneur Kenneth Cole says he learned his first business lesson while working on a kibbutz in Israel. In his early twenties, the owner of an international fashion company spent a summer picking peaches at a kibbutz near Jerusalem, getting up at 4 a.m. to a physically demanding job. "That summer I learned that there are no shortcuts," Mr. Cole said. "If you produce, you reap the rewards."
For daily updates, subscribe to our newsletter by clicking here.
In December, Mr. Cole visited Israel, where he met with students at the private Israeli research college the Interdisciplinary Center Herzliya and talked about the five most important business lessons he learned over his career spanning 35 years.
Mr. Cole added that this dialog happens online, and that brick and mortar stores are no longer necessary. This is why he decided to shut down most of his stores in the U.S., shifting the focus to digital user experience.
Lesson 2: Good conscience is good for business
"At the beginning of my career, my thinking was 'do well, make a lot of money, and someday find a way to give back,'" Mr. Cole said. "The reality today is that the notion of giving back needs to be part of the journey."
In 1985, when Mr. Cole's shoe company had become successful, and he was searching for a way to make a positive impact, AIDS was raging in the U.S., claiming many victims among the country's fashion industry. "It was a new and frightening virus. Everybody was thinking about it, but no one was talking about it," Mr. Cole said. So he took on AIDS awareness as his cause, publishing an ad campaign in support of the American Foundation for Aids Research (amfAR) in 23 leading newspapers and magazines in the country.
Mr. Cole has been involved with amfAR since, joining the board in 1987 and becoming the organization's chair in 2004. Earlier this month, Mr. Cole retired as amfAR chairman amid an investigation into fraud allegations involving $600,000 of amfAR contributions allegedly diverted to pay a theater that staged a musical produced by disgraced Hollywood producer Harvey Weinstein.
During his career, Mr. Cole has also promoted other causes, such as support for homeless people, banning the use of real fur in the fashion industry, abortion rights, and more. Mr. Cole said that his charity work had changed him. "I'm no longer occupied solely by what people wear, but in how aware they are," he said.
Lesson 3. There's a time to go public, and a time to go private
In the mid-eighties, after first establishing his company by selling his shoes at American department stores, Mr. Cole launched his own chain of brand stores. At its peak, the Kenneth Cole chain had stores in the U.S., South America, Asia, and Europe. To fund this, in 1994 Mr. Cole listed his company on the New York Stock Exchange, and it went on to operate as a public company for 18 years. At its height, Kenneth Cole Productions traded at a market value of $850 million.
Going public meant the company got the cash flow it needed, but it also meant a shift in the company's priorities, Mr. Cole said. When a company goes public its value is measured based on predicted profitability, which encourages quick expansion, he said. After nearly two decades, the stock of Kenneth Cole Productions began declining, and Mr. Cole began thinking that his company is losing its relevance. According to him, what drives the decision-making process in a revenue-hungry public company could sometime be at sorts with how a private company would work to remain stronger for the long-run. When he consulted industry experts and friends, Mr. Cole said, they asked him why the company was public. Mr. Cole did not have a good answer.
Mr. Cole delisted his company in 2012, at a market value of $280 million, a third of its peak value.
Lesson 4: Necessity is the mother of Invention, or why a designer could have better luck pretending to be a film producer
Mr. Cole said that when he started his business in 1982, he had very little money and very little time to 'make it happen.' To sell his first shoe collection, Mr. Cole wanted in on the biggest shoe exhibition of the day, at the New York Hilton Hotel, which hosted more than 1000 shoe companies. Mr. Cole did not want his collection to disappear in a vast sea of shoes, nor did he have the money to rent the room needed to display his shoes at the Hilton.
So Mr. Cole got inventive. He borrowed a truck and got a license to park it outside of the Hilton hotel for three days by changing his company name to Kenneth Cole Productions, Inc. and filing for a license to shoot the fictitious movie "The Birth of a Shoe Company."
Mr. Cole said he sold 40,000 pairs of shoes out of that truck, steps away from the out-of-reach exhibition. Mr. Cole told students that the story reminds him the importance of being resourceful and that the best solutions are often not the most expensive ones, but the most creative.
Lesson 5. Look at the glass half empty
According to Mr. Cole, vision sprouts from seeing what is missing. "Every day I look at my closet and ask what do I wish was there, and then I go and make it." Mr. Cole said. "No one needs more of what is already there, so if you can see what's missing, that's a great talent," he said. "Find that white space and fill it. That's where the opportunity is."