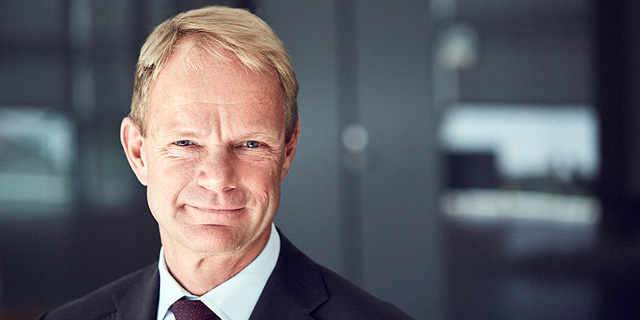 Teva Shut Down New York, Washington Offices, Says CEO
In a meeting with investors in Israel, CEO Kåre Schultz said the Washington offices were used mainly by lobbyists, for which Teva has no further need
Dror Reich
|
10:14 23.02.2018
Teva Pharmaceutical Industries Ltd. has closed its company offices in New York and Washington, CEO Kåre Schultz said in a meeting held between Teva's upper management and investors in Tel Aviv on Thursday.
For daily updates, subscribe to our newsletter by clicking here.
The New York offices were very expensive, Mr. Schultz explained, and the Washington offices were used mainly by company lobbyists. As Teva is part of the Generic Pharmaceutical Association—a U.S. trade association representing generic manufacturers and distributors—the company has no need for lobbyists of its own, and no need to keep holding those offices, he added.
Mylan N.V. launched the first 40 mg/ml generic version in the U.S. in October 2017 and has already achieved a 13.5% market share, Teva's management said at the meeting. Momenta Pharmaceuticals Inc. received approval for its version earlier this month, and management expects to feel its effects within a few weeks. Therefore, Teva forecasts revenues of $1.8 billion from Copaxone in 2018, a 53% drop from 2017. In 2016, Copaxone accounted for a fifth of Teva's revenues.
Looking ahead, Teva does not foresee another dramatic drop in Copaxone sales, Mr. Schultz said, as its European sales are expected to be rather stable despite a certain erosion of prices.