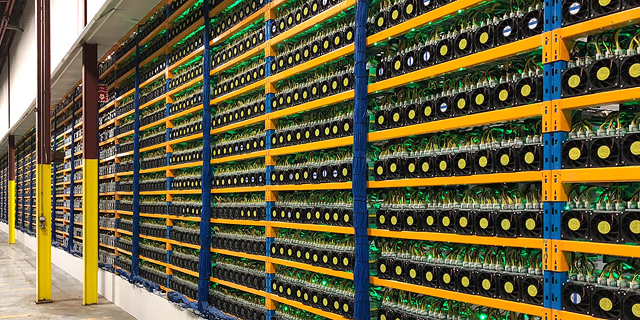 Israeli-Canadian Bitcoin Outfit to Invest $195 million in New Quebec Computing Centers
Canada-based Backbone Hosting Solutions, also known as Bitfarms, is in the process of merging with Tel Aviv-listed shelf company Blockchain Mining
Amarelle Wenkert
|
12:41 11.03.2018
Tel Aviv-listed shelf company turned crypto mining company Blockchain Mining Ltd. (formerly Natural Resources Holdings) announced on Thursday a plan to establish several computer farms in Sherbrooke, Québec, at an investment of $195 million ($250 million Canadian dollars). Blockchain mining is in the process of merging with Canadian cryptocurrency mining firm Backbone Hosting Solutions Inc., also known as "Bitfarms." Announced in December 2017, the merger deal is expected to be completed by March 15.
For daily updates, subscribe to our newsletter by clicking here.
Blockchain Mining and Backbone Hosting's announced plan to list on the Tel Aviv Stock Exchange as a bitcoin-based company resulted in a backlash from the local regulator. Meanwhile, Backbone is also trying to list on the TSX Venture Exchange in Calgary, Alberta, according to a regulatory filing submitted by Blockchain Mining in Israel earlier this month.
Earlier this month, Backbone Hosting Solutions announced it was attempting to raise $38.5 million by issuing convertible bonds. According to the company's announcement, the funding will finance the expansion of its crypto mining operations in Quebec.