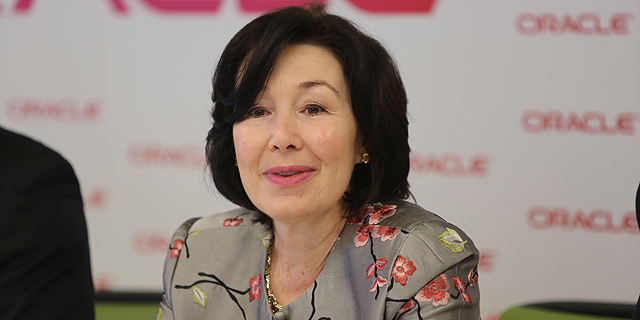 Commenting on Pentagon Contract Oracle's Safra Catz Blasts "One Cloud" Plan
Currently visiting Israel, Ms. Catz commented on a meeting she had with President Trump earlier this month, discussing what she described as an "unfair advantage" given to Amazon
Raphael Kahan
|
14:47 16.04.2018
On Monday, the Co-CEO of Oracle Corp. Safra Catz confirmed she raised reservations regarding the process in which the Pentagon intends to choose a cloud provider in what could be a multi-billion contract in a meeting with U.S. President Donald Trump.
For daily updates, subscribe to our newsletter by clicking here.
The winner of the contract that would see the Pentagon's technology needs move to the cloud is expected to be announced in September.
"I am sure they will," she said.