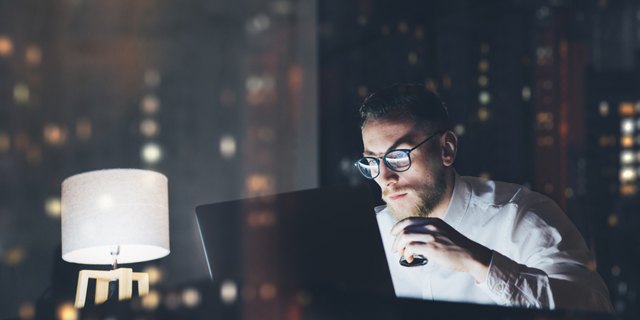 Opinion
For Adtech Companies, Environment is Going to Get Worse
The internet caused consolidation in the traditional ad agency business. The same is currently happening in adtech, writes venture capitalist Michael Eisenberg
Michael Eisenberg
|
11:56 04.05.2018
About 3.5 years ago, I predicted the demise of Israeli adtech and adtech in general, from the perspective of building lasting and meaningful companies.
For daily updates, subscribe to our newsletter by clicking here.
My original prediction talked both about the lack of customer control exhibited by companies that are plug-ins of commodity content and ads, layered on top of proprietary and differentiated content and other bidding and optimization technologies which together leads to collapsing margins. It also addressed the growing moral hazard of adtech businesses competing for eyeballs ever more aggressively on user traffic they do not own.
The last few years have confirmed that if you do not control the traffic source, if you are not a destination on your own—your future is limited.
Facebook, including Whatsapp, Instagram and Messenger, and Google have taken the vast majority of ad dollars in the market because they have a significant portion of internet traffic and direct web and mobile experience. Since advertising is a scale game in which you effectively trade your time and attention for viewing an ad, that transaction only makes sense if you desire to be on the page, consume or interact with the content or experience what a publisher shows you. The destination sites, app owners, and content providers control that experience, not the adtech companies. It is a transaction between a user and the experience provider where you agree to see some ads in exchange for a free service.
However, the user only makes that explicit or implicit trade with the likes of Google, Quora, Facebook, Pinterest, and Snapchat, or smaller players. The user does not make that trade with the adtech companies, who load scripts on to pages they do not control. This has manifested itself in collapsing stock prices of adtech companies, in contrast to the rising stock prices of Google, Facebook, Twitter, and even Snapchat's premium valuation.
There have been some adtech companies that have gone public, keeping the hopes of engineers and founders alive. However, going public is not an exit and does not create wealth or liquidity for founders, employees or venture capitalists right away. It takes a minimum of 6 months of what is called a lock-up, to be able to sell shares after your company goes public. Even then, you can only sell a small amount. It takes about a minimum of two years to make your position liquid. When it comes to adtech IPOs, even when there is initial investor interest it wanes after six months, exactly the time that VCs and employees want to get liquid. Hence, the promise of an adtech IPO is a red herring: stock prices post-issuance make liquidity very challenging.
Another false hope I have heard recently revolves around Facebook's declining popularity and the possibility that the government will regulate Facebook. If you watched any bit of the congressional hearings concerning Facebook's activities, it was hard to get the feeling that a group of people who did not even understand how Facebook works, could regulate it effectively. Also, regulation always favors the incumbent, particularly in early phases as they are the only ones with the financial, legal and compliance resources to handle the regulation. Moreover, GDPR in Europe is positive for Facebook and Google. These giant companies control the interface with the user and can collect the consent needed to collect data on users and target them with ads. Who is going to want to load a 3rd party adtech script, to collect a consent from a user on their site for that adtech company? The answer: nobody who values themselves or their content or their users.
The environment is going to get worse for the adtech companies, because even smaller publishers will need to comply with GDPR and, hence, will either migrate their monetization models to subscription or figure out how to sell ads directly. Advertisers will insist on it. A possible breakup of Facebook seems somewhat far-fetched and will undoubtedly take a while, not offering any more hope for adtech companies.
We may still see some smaller acquisitions of Israeli adtech companies. You will also see a bunch of small companies that create nice businesses for their founders and a small number of employees. This only works if these companies did not take venture capital. Venture capital returns rely on big outcomes and meaningful companies. Not only is adtech not producing big outcomes because of multiple compression and a declining industry, in the cases where companies have raised lots of venture capital and outcomes are getting smaller, the investors at the top of the cap table can get their investment back or make some money but employees will not, because they are holding common stock options that sit behind the investors' preferred stock.
We have been in a bull market for stocks for almost nine years. Tech has been in a hyper bull market for the last four years, but adtech is not tech. Many adtech companies are no more than small agency businesses; just as the internet caused consolidation in the traditional ad agency business, with the big firms taking the lion's share of the market, the same is happening in adtech.
Michael Eisenberg is a co-founder of Tel Aviv based Aleph Venture Capital. Mr. Eisenberg has been working in venture capital for over twenty years. He sits at the boards of auto tech company Nexar Inc. and insurance startup Lemonade Inc.