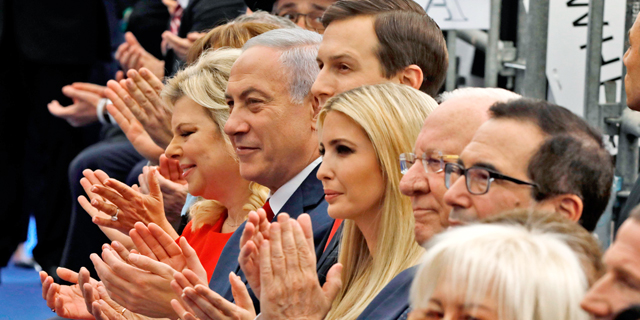 U.S. Treasury Secretary Mnuchin Discusses Tax Reform with Israeli Counterpart
Mr. Mnuchin is visiting Israel for the inauguration ceremony of the new U.S. embassy in Jerusalem on Monday. In parallel to the visit, violent clashes between Palestinian protesters and Israeli armed forces at the Israel-Gaza border result in at least 40 Palestinian casualties, so far
Omri Milman and Tofi Stoler
|
17:50 14.05.2018
U.S. Secretary of Treasury Steven Mnuchin and Israeli Minister of Finance Moshe Kahlon met on Monday and discussed the possible ramifications of President Donald Trump's tax reform for Israeli businesses, Israel's Ministry of Finance announced on Monday. The two officials also discussed changes to the U.S.-Israel tax treaty that may benefit companies in both countries, as well as collaborations on joint financial projects between Israel and the Palestinian Authority, according to a statement.
For daily updates, subscribe to our newsletter by clicking here.
Mr. Mnuchin is visiting Israel for the inauguration ceremony of the new U.S. embassy in Jerusalem on Monday afternoon. Mr. Trump's daughter, Ivanka, and her husband, Jared Kushner, both senior advisors to the president, are also among the U.S. officials attending.