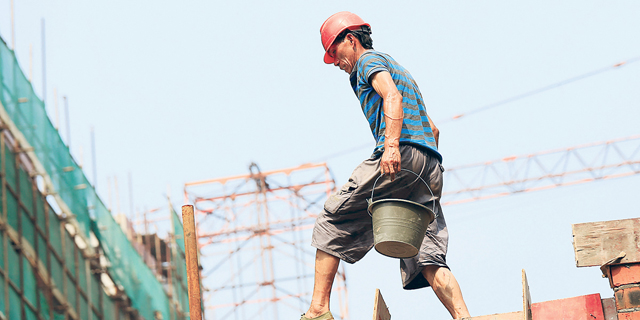 Following a Series of Fatal Work Accidents, China Blacklists Some Israeli Construction Sites
Update: Israeli lawmaker requested an urgent parliament discussion regarding China's refusal to approve the allocation of Chinese workers for Jerusalem construction sites
Nimrod Bousso
|
10:44 30.05.2018
Update: Israeli lawmaker Miki Zohar from the governing Likud Party appealed to an Israeli parliamentary committee in a request to hold an urgent discussion concerning China's refusal to approve allocations of Chinese workers for construction sites in Jerusalem, Yedioth Ahronoth reported on Wednesday. "At a time when many countries are moving their embassies to Jerusalem we cannot accept that workers who arrived through at the encouragement of the state will not be allowed to work in the city," Mr. Zohar said in the report.
For daily updates, subscribe to our newsletter by clicking here.
China has started blacklisting specific Israeli construction sites following a series of deadly work accidents, an Israeli state official said in an interview with Calcalist speaking on condition of anonymity. On May 7, 38-year-old Chinese citizen Chen Zhong died after falling from a 20 feet high scaffolding in a Jerusalem construction site.
In 2017, China agreed to allocate 20,000 trained construction workers to Israel. The agreement pertained to 6,000 workers as a first stage, out of which only around 2,500 are currently working in Israel, according to the Israeli state official. A few hundred construction workers coming from China arrive in Israel each month, the official said.