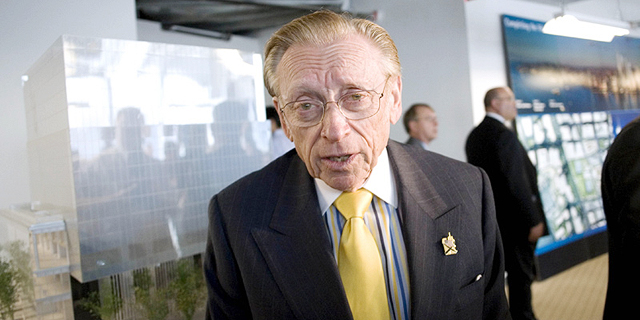 U.S. Real Estate Moguls Flock to Israel to Issue Bonds
Larry Silverstein, who raised almost $190 million on the Tel Aviv Stock Exchange in April, is just the latest in a row of American billionaires looking to leverage the local low interest rate
Oren Freund
|
16:45 04.06.2018
In April, American businessman Larry Silverstein visited Israel to meet with investors ahead of raising almost $190 million (NIS 670 million) in bonds on the Tel Aviv Stock Exchange. Despite his reputation and his age, 86 at the time, Mr. Silverstein opted to arrive in person instead of sending company executives.
For daily updates, subscribe to our newsletter by clicking here.
Ten years ago, the notion of Tel Aviv financiers lending money to a businessman like Mr. Silverstein would have seemed far-fetched, an Israeli investor who met with the real estate entrepreneur mused.
"In Israel, there is a tradition of investing in corporate bonds," Mr. Altshuler explained. Israeli investors have long been used to investing 70% of their portfolios in bonds, and 30% in securities, while in the U.S. it's the opposite, he said. "Local investment managers are predisposed towards corporate bonds because they grew up with them."
However, Mr. Altshuler also thinks the large American companies are not priced correctly in terms of risk. "There's large money at play here and a supply that's still small compared to the size of the market," he said.