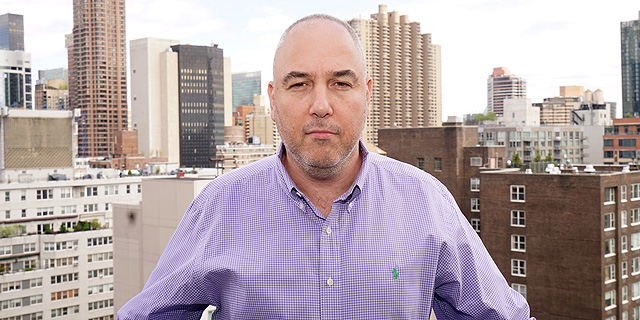 Online Music Service eMusic Plans $70 Million ICO to Pivot to Blockchain
eMusic is a niche player offering subscription-based download of mainly indie, classical and jazz artists and labels
Lilach Baumer
|
11:42 31.07.2018
eMusic, an online subscription-based music and audiobook store, is looking to raise up to $70 million worth of cryptocoins in an initial coin offering of its own token to pivot to blockchain. Advisors to the project include the likes of Bill Campbell, the former head of digital for Sony Music, and Jeff Van Driel, the former CEO of classical music label Naxos of America Inc.
For daily updates, subscribe to our newsletter by clicking here.
Established in the late 1990s, eMusic is a niche player offering an extensive 26 million track catalog of mainly indie, classical and jazz artists and labels, with users choosing different monthly subscription packages that offer different monthly download caps. After going through several hands, including Universal Music in the early 2000s, eMusic was bought in 2015 by Israeli media startup TriPlay Communications Ltd. The company currently has around 1 million unique users a month, according to eMusic CEO Tamir Koch.
While eMusic may mark the first time a large player in the music industry chooses to utilize blockchain technology, some artists have been interested in the technology for a while now. English singer and songwriter Imogen Heap had been an advocate since 2015 and participated in several blockchain related projects. She partnered with Ujo Music, an ethereum-based open source music platform that uses blockchain technology to automate royalty payments. Ujo is backed by Consensys, a blockchain software company founded by Ethereum co-founder Joseph Lubin that eMusic is also partnering with. More recently, in November 2017, Icelandic singer Björk announced she would accept four kinds of cryptocurrencies for her album Utopia, offering those who pre-ordered it crypto rewards.
While eMusic has stated that the move to blockchain is intended to streamline the musical supply chain, in a Tuesday interview with Calcalist Koch said the change is not just intended to cut out the middlemen, but also to increase both revenues and transparency for the artists themselves.
Current royalties payment methods used in the traditional music industry are inefficient, and actual payments to artists can come in years after the deal, Koch said. "I'm now paying in France for 2013, on the publishing side," Koch said. In many of the deals, uncertainty concerning rights ownership of rights means payment does not always end in the hands of the artist, he added. eMusic has an agreement with almost 600,000 independent labels for new content, Koch said, adding that independent artists will be able to put their content up directly. The new infrastructure will enable artists to withdraw revenues in real time, and also see in real time what their share is in payments going out to labels. "Using the new infrastructure, everybody will know what went to each party in the system, and that will create an even balance." The agreements the company has in place for past content will not change, but those artists will also benefit from the new transparency, Koch said. eMusic intends to open its Ethereum-based token, called EMU, for public pre-sale in September, and start token generation in November. The new blockchain-based publishing platform, onto which eMusic will migrate its catalog, is set to launch in the second quarter of 2019. In the future, the company is also planning to offer artists use of a token-based crowdfunding platform. Members will be able to purchase the credits with either fiat currency, bitcoin or ether, and then use them to buy subscriptions and other services. While eMusic won't move exclusively to a token-based service—users could continue to pay with fiat money for the content—Koch says those choosing to make use of the tokens will receive access to exclusive content, promotions and loyalty rewards.