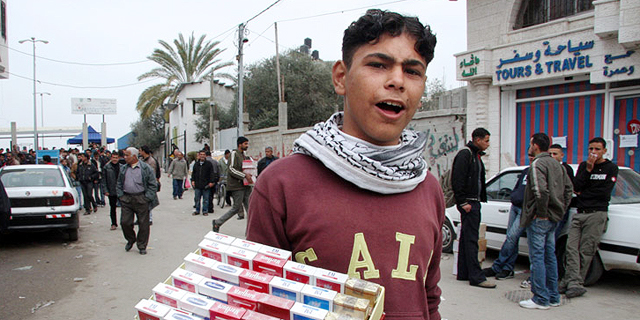 Over 55% of Palestinian College Graduates Unemployed, Report Says
The highest unemployment rate, 69.6%, was reported among people who studied to be educators and teachers, while law school graduates saw the lowest rate of unemployment at 25.7%
Tofi Stoler
|
14:36 13.08.2018
55.8% of Palestinian college graduates under the age of 29 were unemployed in 2017, compared with 41.5% in 2007, according to a report released Sunday by the Palestinian Central Bureau of Statistics (PCBS). The report summarizes information collected in 2017 on Palestinian youths aged 15-29, which amounted to 29.8% of the total population in the Palestinian Territories at the time.
For daily updates, subscribe to our newsletter by clicking here.
According to the report, 37.8% of males and 72.0% of females with undergraduate or graduate degrees within the relevant age group were unemployed. The highest unemployment rate, 69.6%, was registered among people who studied to be educators and teachers. Law school graduates saw the lowest rate of unemployment, at 25.7%.