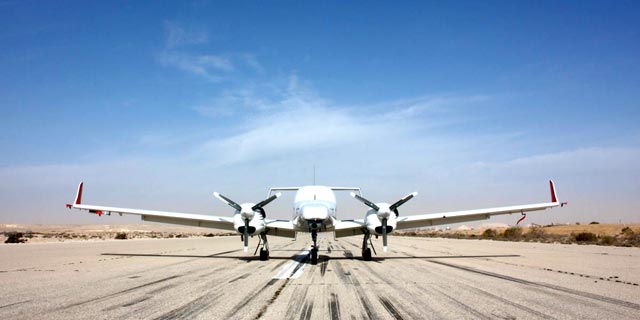 Dronemaker Aeronautics Rejects Acquisition Offer by Israeli Defense Contractor Rafael
Last week, government-owned Rafael and Israeli businessman Avihai Stolero filed $116.6 million offer for Aeronautics
Golan Hazani
|
12:57 16.08.2018
Troubled Israeli dronemaker Aeronautics Ltd. announced it is rejecting a $116.6 million (NIS 430 million) offer for its acquisition in a Thursday filing to the Tel Aviv Stock Exchange. Last week, Israeli defense technology contractor Rafael Advanced Defense Systems Ltd. has partnered with Israeli businessman Avihai Stolero to make a bid for Aeronautics.
For daily updates, subscribe to our newsletter by clicking here.
In the filing, Aeronautics said it is rejecting the offer due to what it perceived to be a low valuation.
Aeronautics specializes in the development of unmanned aerial vehicles (UAV) for military use and has over 45 customers worldwide. A police investigation in Israel regarding a deal Aeronautics signed with an undisclosed, non-Israeli client, which was launched in November 2017, has been hampering several of the company's deals and damaging its performance on the stock exchange. An Israeli court issued a sweeping gag order on the investigation, reportedly linked to an incident in which Aeronautics had allegedly carried out a live demonstration of one of its suicide drones on an Armenian army post at the request of its client, the Azerbaijani army.
Aeronautics' stock has lost over 61% of its value since the company listed on Tel Aviv in June 2017. The company's stock is currently up as much as 2.49%.
Government-owned Rafael and Stolero intended to buy all of Aeronautics' shares and delist it from the Exchange. Last week, a spokeswoman for Rafael told Calcalist the offer was part of the company's international expansion plan.