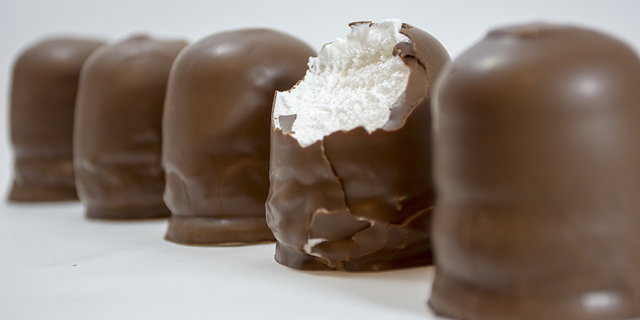 Israel's Beloved Chocolate-Coated Treat Loses Its Bling
After five decades, popular Israeli chocolate-coated egg foam treat, Krembo, will be sold without its shiny aluminum foil wrapping, saving over 13 tons of aluminum a year
Amarelle Wenkert
|
13:53 28.08.2018
Five decades after it was introduced to the Israeli market, beloved national treat Krembo is shedding its familiar aluminum foil. Unilever Israel, a local subsidiary of international consumer goods conglomerate Unilever PLC and producer of Krembo, announced Monday that beginning in September, Krembos sold in eight-unit packages will no longer be individually wrapped in their distinguishable foil. Israeli news site Ynet News first reported the story.
For daily updates, subscribe to our newsletter by clicking here.
The Krembo is a palm-sized treat containing a biscuit base topped with a mound of firm egg foam and coated in chocolate. Krembo is said to be based on a similar treat developed in Denmark some 200 years ago and popularized throughout northern Europe. It bears a likeness to the American Mallomar and the U.K.'s Tunnock's Teacake.