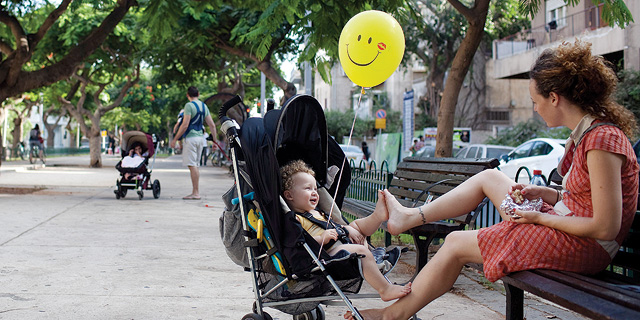 Israel's Population on Track to Reach 10 Million in 2024
Israel's fertility rate of 3.11 per woman is the highest rate among OECD countries
Lilach Baumer
|
09:05 07.09.2018
Israel's population, currently standing at 8.9 million, is set to reach 10 million by the end of 2024, according to data published Tuesday by Israel's Central Bureau of Statistics (CBS). The forecast is based on estimates of fertility, mortality, and immigration rates.
For daily updates, subscribe to our newsletter by clicking here.
In 2017-2018, Israel had a growth rate of 2%, with 175,000 babies born and 43,000 deaths, bolstered by 29,000 incoming immigrants. Most of that growth is driven by Israel's fertility rate of 3.11 per woman, the highest rate among OECD countries—the OECD average is around 1.7, with Mexico coming in at second place with a much lower rate of around 2.2.
The change has been most drastic in the Middle East and North Africa, where the average rate has been cut from almost 7 children per woman in 1960 to a little under 3 in 2015. In Israel, by contrast, fertility rates are on the rise according to CBS, in large part due to rising birth rates among Jewish women.