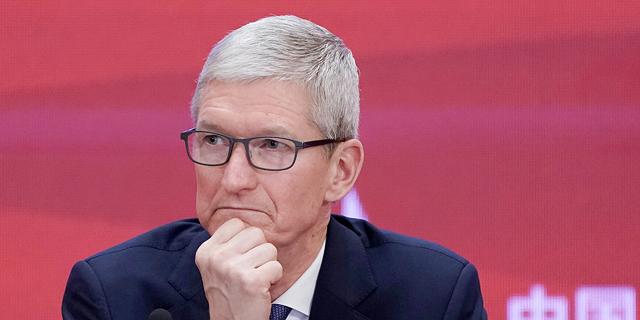 Opinion
In Chinese Market, New iPhones Score on Specs, Miss on Price
If chatter on social media is any indication, Chinese users focus on the high price of the new models
Ofir Dor
|
17:29 16.09.2018
Apple's new iPhones revealed last week are tailored in some of their technical aspects for the Chinese market. The Asian superpower is responsible for 20% of Apple's revenues, and also for some its fiercest competition, Huawei Technologies Co. Ltd. and Xiaomi Technology Co Ltd.
For daily updates, subscribe to our newsletter by clicking here.
Some new features added to Apple's XR, XS and XS Max iPhone models have been said to court Chinese users. The extra-large screen of the iPhone XS Max, for example, is especially adapted to Chinese smartphone users, who shop, play games, and watch movies on their smartphones way more than their global counterparts.
A Thursday tweet from Huawei Mobile's official account read "thank you for keeping things the same."
Apple did not help its own cause when it tripped over another Chinese national sensitivity, despite all its efforts to avoid angering the Chinese. When revealing the global launch dates for its new devices, it listed China separately from Taiwan and Hong Kong, two countries which China vehemently refuses to accept as autonomous entities.