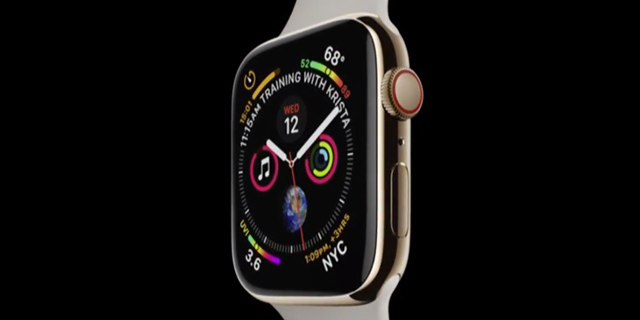 Opinion
The Inevitable Fall of Apple's Fall Detection Feature
Former AOL executive Amit Shafrir explains why he believes Apple's fall detection feature will have little to no effect on the number of U.S. senior citizens suffering fall-related injuries every year
Amit Shafrir
|
10:02 23.09.2018
Apple recently announced that the latest model of its smartwatch, the Apple Watch 4, will include a fall detection algorithm. Falls are the leading cause of fatal and non-fatal injuries for older Americans. Falls threaten seniors' safety and independence and generate enormous economic and personal costs.
For daily updates, subscribe to our newsletter by clicking here.
It is not just the fall itself that is the problem, but rather, lying on the floor for extended periods of time (hours or days) alone and undetected until help arrives, that may also cause many health and mental problems that are often so severe that the senior never fully recuperate. According to data from the U.S. Centers for Disease Control and Prevention, one in four Americans aged over 65 falls each year and falls are the leading cause of fatal injury and the most common cause of nonfatal trauma-related hospital admissions among older adults.
Not wearing it at the time of a fall. Most falls that are of consequence happen in the home, very often in the shower or while getting out of bed. At these times the senior will not be wearing the watch that would most likely be charging next to the bed, or taken off before entering the shower.
Charging. The watch requires daily charging. That is a task that is still quite challenging for many seniors.
Calling 911 with False-Positives. Inevitably, there will be instances when the watch detects a fall when there wasn't one. Assuming that in most cases it will likely not have been programmed to contact relatives— it will automatically contact emergency services (i.e. 911). After a couple of times where the emergency staff show up for no reason — they will start to charge the senior for the unwarranted "visit", thus adding another reason for the senior to not wear the watch.
Price. In every research conducted over the past few years, price (or perception of price) was quoted as being the main reason why the senior did not have a PERS solution. And we are talking about solutions that are much less expensive than the Apple Watch. For those who are less sensitive to price — there are many solutions available today, and yet they too are not adopted en-masse. An Apple Watch with a starting price of $499, will most likely simply not be affordable for most seniors.
Amit Shafrir is a consumer internet and mobile entrepreneur. Shafrir is a former AOL executive and co-founder and CEO of Quiv, a service that connects people with mentors in their field in return for charitable donations. Shafrir also headed London-based online dating service Badoo Trading Ltd. between 2010 and 2013.