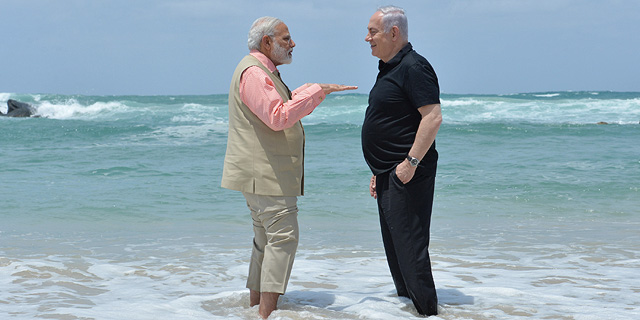 Opinion
Flipkart's Foothold Marks New Milestone in Tightening Israel-India Business Relations
On Tuesday, Indian e-commerce juggernaut Flipkart acquired Israeli retail analytics startup Upstream
Tofi Stoler
|
08:30 28.09.2018
The acquisition of Israeli retail analytics startup Upstream Commerce Inc. by Indian e-commerce juggernaut Flipkart Internet Private Ltd. announced Tuesday marks a milestone in the tightening relations between India and Israel. As the first acquisition of an Israeli product-focused startup by one of India's top tech players, it signals a possible wind change.
For daily updates, subscribe to our newsletter by clicking here.
Since their founding in the late 1940s, the two countries maintained stable, yet relatively cold, diplomatic relations, In recent years relations have gotten warmer. In July 2017, Indian Prime Minister Narendra Modi visited Israel, and in January this year, Israeli Prime Minister Benjamin Netanyahu reciprocated with a state visit to India. Both were accompanied by business delegations looking to further intensify trade.
Following the acquisition, Upstream will continue to operate from Tel Aviv to develop pricing and product analytics services for online retailers. In a statement released Tuesday, Flipkart CEO Kalyan Krishnamurthy said Flipkart is "looking forward" to making Israel one of its "excellence centers." Many, if not most, of the multinationals tapping Israeli tech talent, set out on their journey in the country through smallish acquisitions.
Other Indian companies may follow.