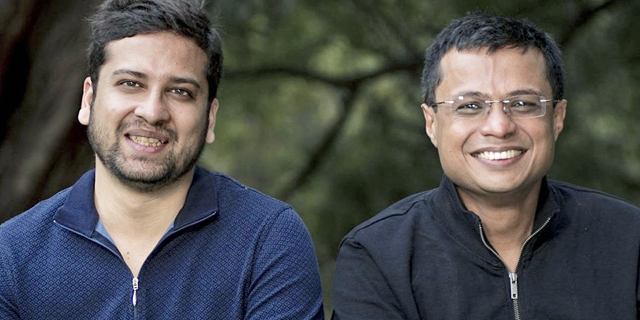 Opinion
Why Flipkart Is Acquiring Israel-based Upstream Commerce
Tel Aviv-based Upstream Commerce will further strengthen Flipkart's selection and pricing capabilities with its advanced data science-based intelligent solutions, writes YL Ventures founder and managing partner
Yoav Leitersdorf
|
11:06 30.09.2018
Last week, Walmart's Indian subsidiary Flipkart announced it was acquiring Upstream Commerce. Early-stage venture capital firm YL Ventures is Upstream's biggest investor prior to the buyout.
For daily updates, subscribe to our newsletter by clicking here.
Walmart is the world's largest company by revenue, generating over half a trillion dollars per year, as well as the world's largest private employer, with 2.3 million employees. Nevertheless, Walmart now faces a sizable threat from Amazon. Amazon and Walmart are fierce competitors. Amazon has single-handedly devastated hundreds of retailers. If anyone has the means and motive to make a stand, however, it's Walmart. For years, Amazon has been eating up U.S. retail market share from Walmart. Walmart is fighting back on many fronts, deploying impressive in-store improvements (such as automated self-checkout systems) and innovative digital solutions (such as a revamped e-commerce app). Walmart has even gone on the offensive, recently launching an eBook service to challenge Amazon on its own turf. Walmart has long-realized that the true growth potential lies not in the U.S., but in Asia's large, emerging economies. Whereas China's complex regulatory and market environment can hinder foreign companies' activities, India's market of over 1.3 billion people is far more accessible. Sensing the opportunity, Amazon and Walmart are scrambling to stake their claim. India's retail sector is growing 9% annually, while its e-commerce is growing at an even more impressive 36%, with projections to increase by 60% to $1.1 trillion by
2020
. This growth far outpaces that of the U.S., and unsurprisingly, India is
currently undergoing
the biggest mergers-and-acquisitions boom in its history.
At YL Ventures, we are proud to have had the opportunity to seed Amos and Shai and to support them on this fantastic journey. We wish the team continued success and good luck as they take on this exciting, bold new challenge.
Yoav Leitersdorf is a founder and managing partner at YL Ventures, a Tel Aviv and Silicon Valley-based venture capital firm based that manages $140 million in assets. The firm has been a main investor of Upstream Commerce through its Seed, Series A and Series B rounds. This post was originally published on LinkedIn.