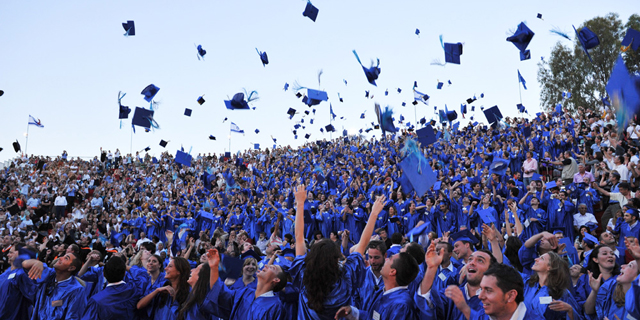 For Israel, New Statistics Raise Brain Drain Concerns
New data from the country's Central Bureau of Statistics shows that educated Israelis are increasingly prone to spending time abroad—and to staying there
Lilach Baumer and Shahar Ilan
|
12:58 10.10.2018
More Israelis with academic degrees opt to live abroad. In 2017, 33,000 Israeli academic degree holders were staying for over three years abroad, compared to 26,000 in 2013, according to a report published Tuesday by Israel's government Central Bureau of Statistics. Israel's population currently stands at 8.9 million. Of those, almost 2.5 million are children under the age of 18, and around one million are 65 or older.
For daily updates, subscribe to our newsletter by clicking here.
One out of seven Israelis with STEM doctorate degrees lived abroad in 2017, according to the report, and the ratio is higher in specific fields: one out of five Israelis with a locally-obtained doctorate in computer science was living out of the country in 2017, and for those with doctorates in mathematics the ratio was nearly one out of every four (24%).