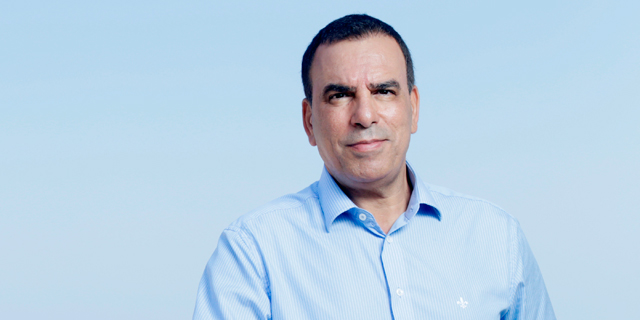 Interview
Former Telecom Italia CEO Calls his Ousting a Coup
Earlier this month, while on a business trip to Seoul, Amos Genish was removed from his position as CEO of Italy's biggest phone group Telecom Italia following a public stakeholder clash
Diana Bahur-Nir
|
16:18 26.11.2018
Earlier this month, while on a business trip to Seoul, Amos Genish was removed from his position as CEO of Italy's biggest phone group Telecom Italia SpA (TIM) following a public stakeholder clash. Last week, TIM named former Merrill Lynch banker Luigi Gubitosi as his replacement. Gubitosi was one of 10 TIM board members that voted to revoke Genish's powers as CEO, in a move orchestrated by minority shareholder Elliott Management Corporation according to Genish. "A coup," he calls it.
For daily updates, subscribe to our newsletter by clicking here.
Speaking in an interview with Calcalist Wednesday, Genish said Elliott, known for its activist investment strategy, intentionally organized an urgent board meeting with a 12-hour notice at a time when he was away and unable to return to Italy. He got the invite in a Whatsapp message around 3 a.m. local South Korea time.
Owning around 9% of TIM's shares, in March, Elliott managed to appoint 10 out of 15 board members, outnumbering French media group Vivendi SA, the majority stakeholder, which owns a 24% stake in the company. Vivendi appointed Genish for the job in September last year.
According to Genish, Elliott claimed it supports his position as CEO, saying the appointed board members were independent. However, he sees the activist investor as the mind behind the recent events.
Born in 1960 in the Israeli coastal town of Netanya, Genish currently resides in London. He is the co-founder and former CEO of Brazilian telecommunications company Global Village Telecom (GVT), acquired in 2009 by Vivendi with a company valuation of $4.2 billion.
According to Genish, Elliott needed to get him out of the way to advance the sale of TIM's landline network, a move he opposed. Some shareholders have requested Italy's Securities and Exchange Commission to investigate if the process was legal, he said.
Italy's Securities and Exchange Commission has been approached for comment but has yet to respond.
Genish believes Elliott's plan to split off TIM's landline network is short-sighted, as it fails to take into account the requirements of 5G mobile networks. "The network speed these technologies require can only rely on optical fiber-based landline technologies," Genish said. 5G networks will become the standard for applications that require real-time connectivity including driverless cars, smart homes, smart factories, and agriculture, according to Genish.
TIM currently has 16,000 antennas, which will have to triple in number and communicate through landlines to allow for high performance, he said.
"If we won't own the antennas and the optical fiber either our ability to offer 5G services will diminish significantly or the affair will become too expensive, hurting the company's business model," he added.
TIM's stock has dropped around 33% between November 2015 and Genish's appointment in September 2017. During his tenure, the stock dropped by another 33%. According to Genish, the drop is part of a wider trend that has caused the stocks of telecommunication companies to drop and brought a sharp drop in the Italian stock market due to recent financial and political troubles in the country.
"Our performance was getting better. After the deployment of 5G, I am positive the stock price would have represented the value of the business plan we were promoting," he said.
Since the announcement of Genish's replacement TIM's stock rose by 3%, trading at about 0.55 euros per stock, as of market close Friday.
Still on the company's board, Genish believes other shareholders are unhappy with Elliott's conduct and lack of transparency.
"I believe there will be several attempts to reverse Elliot's hostile takeover," he said.
The activist investor "is just looking to make a quick buck," he added, claiming Elliot holds on to its shares in the assets it taps for only a few years and can avoid the long-term pitfalls of short-term strategy.
"They are not going to keep their shares, and so they don't have to face the consequences," he said.
"Mr. Genish had the opportunity to create value, and we supported him, a spokesperson for Elliott wrote Monday in response to Calcalist's request for comment. "Unfortunately, he proved to be an impediment to value creation, delivering total shareholder returns of -33.5%. Although Elliott had no foreknowledge of Mr. Genish's removal, we support the Board's decision to remove him and appoint Mr. Gubitosi. We now look forward to the Board adopting some of the value-creation initiatives Elliott has suggested."