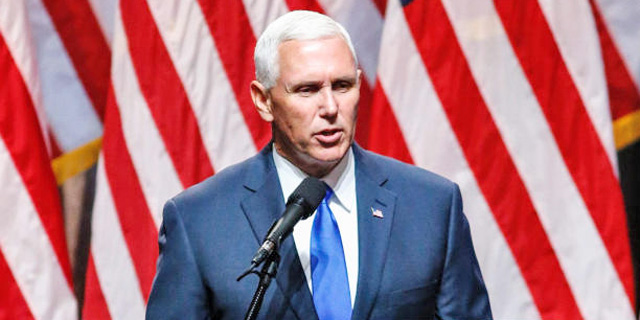 U.S. Vice President Slams Airbnb's Settlements Ban, Misses Mark With Jerusalem Comment
In contradiction to a part of the statement given by the U.S. vice president, Airbnb explicitly said in its announcement that it would not be removing listings in Jerusalem
Adi Pick
|
17:03 02.12.2018
On Friday, American Vice President Mike Pence criticized Airbnb's decision to ban listings in Israeli settlements in the West Bank. The home rental company announced the ban earlier this month, drawing both support and criticism.
For daily updates, subscribe to our newsletter by clicking here.
"In the wake of Airbnb's decision to ban listings of Jewish homes in eastern Jerusalem and the West Bank, we've made it clear: the Boycott, Divestment, and Sanctions movement is wrong, and it has no place in the free enterprise of the United States of America," Pence said speaking at the annual conference of the Israeli American Council, held in Hollywood, Florida.