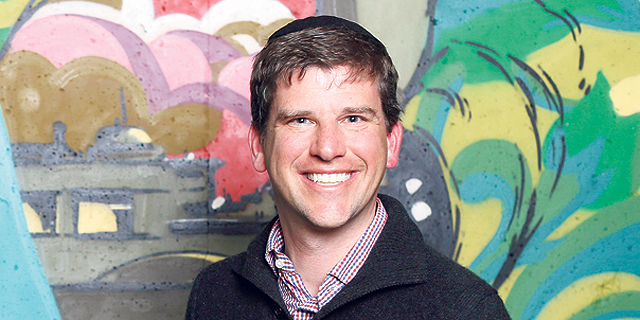 Brief
The Case for Web Civility: Facebook Was Not Scaled for Trust
A community is not a product of communication, feeds, or real names. What builds community is civility and trust, shared values and shared consequences, writes WeWork investor Michael Eisenberg
Michael Eisenberg
|
09:19 25.01.2019
As we enter 2019, I think we are on the cusp of a massive transformation in tech, communication, and community. In my
last article
, I argued that doing good for humanity was good for business, and good for us, personally. For a couple of weeks, I have been thinking of putting more concrete ideas on paper. Earlier this month, a
tweetstorm from Jeff Morris Jr.
, director of product at Tinder, Inc., finally inspired me to write down some of these thoughts.
For daily updates, subscribe to our newsletter by clicking here.
Twitter is a broadcast medium. The big difference between old broadcast and Twitter is that people used to scream and curse at their TV and radio sets to no avail, but now these people can tweet their angry reactions for others to read. I actually like Twitter. I am off Facebook and happier for it. However, paraphrasing Brittan Heller, head of the U.S. Anti Defamation League's Center for Technology and Society, Twitter and other social platforms like it were not architected with trust, safety, and privacy in mind. In fact, I would add, they were not created with civility in mind.
Israeli entrepreneurs thrive in these areas and can uniquely innovate these architectures for trusted human engagement. You can see this vitality and understanding in many areas of Israeli society including the camaraderie of a civilian military, where you forge lifelong friendships and continue them with reserve duty. It is still alive in the kibbutz ethos even as the kibbutz itself has become capitalist. Israelis uniquely come together when faced with geopolitical challenges and despite these challenges, Israel consistently ranks very high in international happiness indices because of the depth of community. You find further traces of this in the sense of community of Israeli travelers and trekkers and in the ethos of WeWork, started by Israeli Adam Neumann in what he calls a capitalist kibbutz.
For the last five years, I have been begging Israeli engineers and entrepreneurs to leave adtech behind. It has become an even more smarmy business. However, the skills honed by adtech pros can be leveraged to create targeted trust, targeted communities and to police uncivil online behavior.
I want to challenge Israeli entrepreneurs to get behind this challenge. It matters.
This article was originally published on
Medium
.
Michael Eisenberg is a co-founder of Tel Aviv-based Aleph Venture Capital. Eisenberg has been working in venture capital for over twenty years. He sits at the boards of auto tech company Nexar Inc. and insurance startup Lemonade Inc.