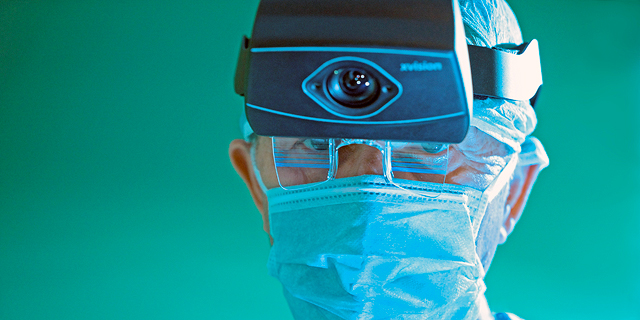 These Goggles Enable Surgeons to See Right Through You
The headset by Israel-based Augmedics projects X ray-like 3D visualization of the patient in real time, allowing surgeons to "see" through the patient's skin, muscle tissue, and bone
Adi Pick
|
11:25 05.02.2019
Ever chose "X-ray vision" as your choice of hypothetical superpower? Israel-based Augmedics Ltd. has developed a set of goggles giving surgeons X-ray like visualization capabilities.
For daily updates, subscribe to our newsletter by clicking here.
Augmedics develops an augmented reality headset for surgical procedures. Called xvision, the headset projects X ray-like 3D visualization of the patient in real time, allowing surgeons to "see" through the patient's skin, muscle tissue and bone.