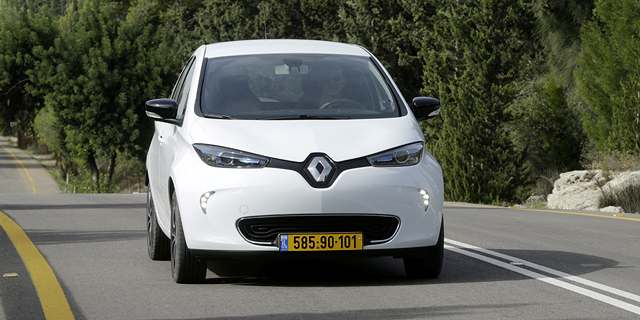 Tel Aviv to Pilot an Electric Car Charging Road
The city is collaborating with ElectReon Wireless, which offers a real-time wireless electrification system for electric transportation
Tomer Hadar
|
13:03 24.02.2019
Tel Aviv is set to launch a pilot for wireless electric car-charging roads. Tel Aviv-listed ElectReon Wireless Ltd., which offers wireless charging infrastructure, announced the pilot on Sunday in a filing to the Tel Aviv Stock Exchange.
For daily updates, subscribe to our newsletter by clicking here.
As part of the pilot, ElectReon's charging infrastructure will be installed across a kilometer-long stretch of road. The pilot will be carried out in collaboration with the city of Tel Aviv and with Israeli public transportation company the Dan Bus Company, which will operate one of its electric buses on the road to test its efficiency. ElectReon did not say when the pilot will commence or where the infrastructure will be installed.
Founded in 2013, ElectReon develops a real-time wireless electrification system for electric transportation, which can reduce dependency on fuel, charging stations, and car batteries. In January, ElectReon announced a successful trial for its wireless charging system, having managed to power a Renault Zoe over 25 meters of test road.