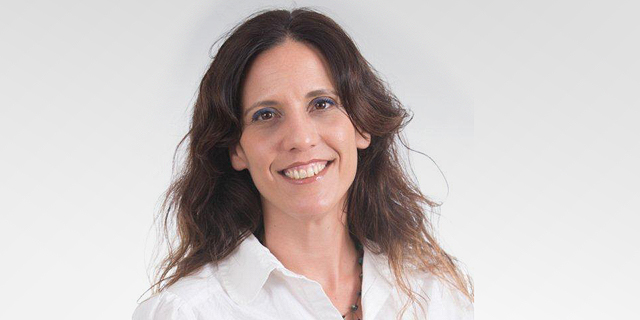 Opinion
For the Next Generation of Israeli Startups, Company Culture Is a Big Challenge
The Israeli tech ecosystem has matured tremendously in the past three decades, and this evolution has altered the DNA of the organizational culture
Roni Berezin
|
09:13 15.03.2019
In the crowded tech hub of Tel Aviv, where many new startups emerge and many are shut down, cultivating a healthy, result-oriented, and engaging company culture is a crucial factor impacting a startup's success.
For daily updates, subscribe to our newsletter by clicking here.
In recent conversations with the founders of some of the most innovative startups in Israel, it was evident that the challenges these entrepreneurs shared center around building the right culture for their new company. Some mentioned the feeling that their team is too laid back and not hungry enough to do whatever it takes to get the job done on time. Others were concerned whether their company perks and fancy office give the wrong impression to the team regarding the company business status as revenues have yet to justify it.
Analyzing these conversations, it became clear to me that a key ingredient seems to be missing from all these newly formed companies: a sense of urgency. That familiar troupe of the hungry, result-oriented, all-hands-on-deck startup mentality was suddenly called into question.
While each of these entrepreneurs is heading a unique business, they all shared three things in common: they are based in Tel-Aviv, their companies were well funded early on, and they each have previously co-founded and led startups to a gainful acquisition.
This made me think. Could the challenges these leaders are experiencing reflect a broader phenomenon, which applies to the entire tech ecosystem?
The "Startup Nation" has matured tremendously in the past three decades. This natural evolution has altered the DNA of organizational culture within Israeli startups. As Israeli entrepreneurs map out their business plans, new realities must be considered. The following insights do not apply to bootstrapped startups, which face a different reality.
- Shorter time from conception to exit: a milder learning curve around technology maturation and the variable aspects of running a business lowers the risk for both founders and investors.
- Serial entrepreneurs that have already achieved notable business and financial success are finding it easier to raise more funds for future ventures.
- Past successes lead to founders receiving more trust and freedom from the board.
While seemingly unrelated to organizational culture, these developments could impact the atmosphere, sense of urgency, and DNA of a startup. For example, a lot of money raised early on might contribute to loss of business or product focus due to the false belief that there is no need to make hard product and business choices, as we raised enough money to do it all at once.
This mindset could lead to teams working on premature products without a clear market, reducing their sense of urgency as there is no customer on the other side. Sales teams might be appointed before the product is ready to sell, lowering their drive for success. Premature headcount expansion might cause latent redundancy that leads to a lower sense of urgency.
Another potential trap is a corporate culture that was copied from the big companies that bought earlier ventures from these entrepreneurs. One example is hiring premature administrative roles fashioned after bigger enterprises, that can cost a startup not only its burn rate, but also its hands-on culture.
Additionally, past financial success might lead to a wealth mindset that can result in entrepreneurs spending too much to maintain an appearance of success before any revenue is recognized. Competition over talent only exacerbate this issue, leading companies to invest too much into salaries, office design, and perks.
Here are a few tips for founders looking to avoid these mature ecosystem traps and nurture health, result-driven, creative, and collaborative culture:
1. Define success in business results and sales, not fundraising. Startups might consider investment as a validation for their vision and over externalize it to engage the team. While funding can create a positive brand, it might also lead to a misconception of what defines success. It is essential to set it clear early on that success means sales.
2. Expose the team to early customers as much as possible. They will keep everyone on their toes and help enforce the definition of success as measured in sales and product adoption.
3. Publicly celebrate success— but acknowledge failures, too. Your team will learn it is a bumpy journey and will keep itself sharp and humble.
4. Diverse hiring. Serial entrepreneurs might be encouraged to hire the same team. This could lead to organizational blind spots and a "been there done that" attitude. Hire some new and different blood to balance it out.
5. Avoid over hiring by creating a meticulous headcount approval process. This will create a positive work tension and avoid latent redundancy that reduces the team's sense of urgency.
6. Customize the leadership style. Flatten unnecessary managerial levels, avoid unnecessary meetings, encourage professional discussions with the relevant team members instead of administrative meetings with your gang from the early days. Be open about the challenges you are facing. Have lunch with everyone at the cafeteria at least twice a week.
7. Be modest. If your decisions reflect that you have a lot of money to spend, your team will internalize it—and help you spend it. Competition over talent means you should strive to provide a pleasant and fair working environment. The good employees are not the ones who will join you or leave you based on extravagant happy hours and other office perks.
8. Be aware. As the old saying goes, acknowledging the problem is 50% of the solution. If you are aware of the potential traps you might encounter, you can protect yourself (from yourself). Or better yet, appoint a trusted colleague to be your devil's advocate.
Organizational culture is an elusive thing. Everyone can sense it, but no one can clearly define it. The important thing for leaders to remember is that when building a culture, actions speak louder than words.
Roni Berezin is an HR executive and organizational consultant for growth companies.