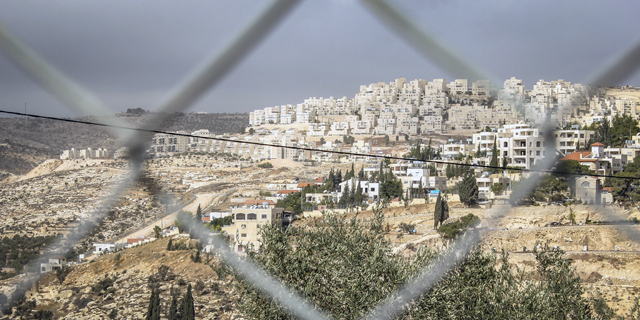 Palestinian Landowners Sue Israeli Settlers Suing Airbnb
In November, a group of 18 Americans filed a lawsuit in Delaware against Airbnb following the company's announcement that it will be removing approximately 200 listing in Israeli settlements from its service
Adi Pick
|
14:25 20.03.2019
Palestinian landowners are suing Israeli settlers who have filed a suit against Airbnb over the company's announced ban on West Bank settlement listings. Two Palestinian-Americans and two Palestinian villages who claim ownership of the properties that Israeli settlers have listed on Airbnb, have filed counterclaims to a class action lawsuit filed against Airbnb by said settlers, New York-based legal advocacy non-profit Center for Constitutional Rights announced Monday.
For daily updates, subscribe to our newsletter by clicking here.
In November, a group of 18 American citizens, some of them Israeli nationals who live in West Bank settlements, filed a lawsuit in Delaware against Airbnb following the company's November announcement that it will be removing approximately 200 listing in Israeli settlements in the West Bank from its service. Following the announcement, lawsuits against the company were filed in both the U.S. and Israel. Earlier this month, Texas Comptroller of Public Accounts Glenn Hegar placed Airbnb on the state's list of companies which it defines as boycotting Israel.
At the time of writing, the listings are still available on Airbnb's website.
In the email sent to Calcalist earlier this month, an Airbnb spokesperson stated that "Airbnb has and will continue to have a significant investment in Israel." In its statement, the Center for Constitutional Rights said it is representing Palestinian Americans Ziad Alwan and Randa Wahbe, as well as the village of Jalud, and the town of 'Anata, who have entered as plaintiffs in a counterclaim to Silber, et al. v. Airbnb, the lawsuit filed against the rental company in Delaware.