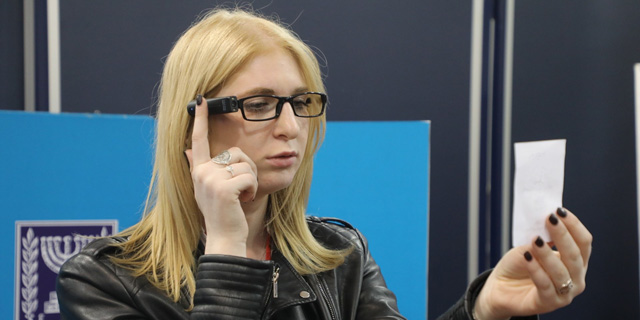 Election
This Device Enables Visually Impaired Voters "See" Their Ballots
Devices by visual aid company OrCam will be available at accessible polling stations throughout Israel as the country votes in the general election Tuesday
Adi Pick
|
10:09 09.04.2019
Artificial vision device company OrCam Technologies Ltd. has partnered with Israel's Central Elections Committee (CEC) to enable visually impaired voters to cast their ballots independently as the country votes in the general election Tuesday.
For daily updates, subscribe to our newsletter by clicking here.
More than 6.3 million Israelis are eligible to vote, according to the CEC, of whom approximately 22,000 are legally blind, according to the Ministry of Labor, Social Affairs and Social Services. Another 100,000 voters have visual impairments. Blind and visually impaired people usually vote with the assistance of escort.