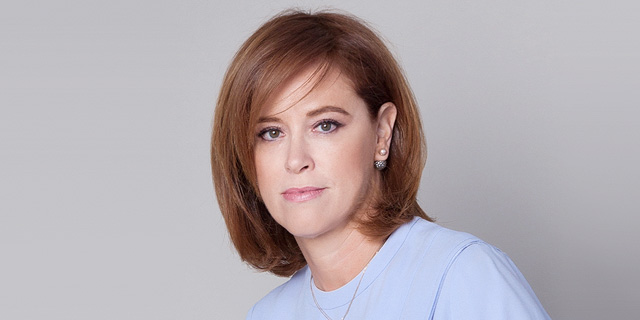 Analysis
Israel's Banking Ecosystem Is Experiencing Upheaval
On Sunday, Israel's Bank Leumi CEO and President Rakefet Russak-Aminoach announced her upcoming retirement, becoming the third Israeli bank CEO to do so since April
Raheli Bindman
|
13:23 01.07.2019
When Rakefet Russak-Aminoach, exiting president and CEO of Israel's Bank Leumi, announced her retirement on Sunday after seven years on the Job, it did not send shockwaves throughout Israel's financial sector. Russak-Aminoach is the third leading executive to announce retirement in recent months. In April, Bank Hapoalim's CEO Arik Pinto announced his retirement after three and a half years. Last month, Lilach Asher-Topilsky, the CEO of Israel Discount Bank Ltd. since 2014, also announced her retirement.
For daily updates, subscribe to our newsletter by clicking here.
In her announcement, Russak-Aminoach said her decision to make her retirement known months before its actual date was due to her desire to separate her resolution from the identity of Leumi's new chairman of the board, announced later that day. The new chairman, Samer Haj-Yehia, will be in charge of appointing Russak-Aminoach's replacement.
reported
that Russak-Aminoach is in talks to join Israeli cybersecurity think tank and startup foundry Team8 LLC. Team8 declined to comment. Putting aside the salary limitations, Russak-Aminoach's recent years at the bank were not free of problems. She, along with other key players in Israel's financial sector, was targeted by a local activist group since 2014. The campaign, which included protests and harassment, culminated in various legal accusations against the protestors and a settlement reached in May 2019. In 2018, Russak-Aminoach was also one of several senior executives, along with Pinto, who were required to appear in parliament as part of an investigation into the ease with which Israeli banks afforded bank bailouts to tycoons. In the past, Israel's banks were known to tap new management from within, often with the retiring CEOs themselves singling out an heir. The market is pointing to Chanan Fridman, Leumi's head of strategy and regulatory affairs division, as Russak-Aminoach's choice. But the Bank of Israel's banking supervision division is now demanding a more regulated process, especially considering that three of Israel's five listed banks are currently traded without a controlling shareholder.