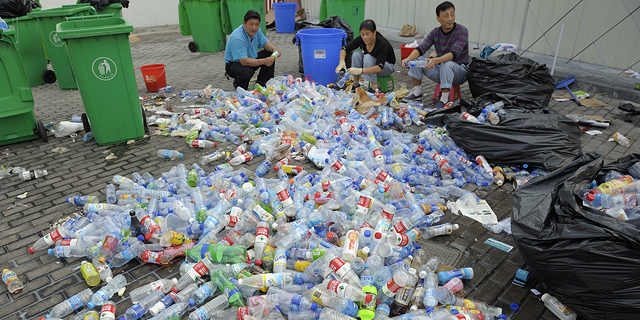 PoV
Planning a Trip to Shanghai? Better Pack Your Toothbrush
Last week, stringent new waste and recycling rules took effect in China's largest city, perhaps signaling the start of a change for the world's second-largest waste producing country
Ofir Dor
|
18:42 07.07.2019
Every hotel owner, from Beijing to Tel Aviv, knows that there are some amenities Chinese tourists expect while on vacation: congee and vegetables for breakfast, a kettle and tea in the room, and a toiletry bag containing a toothbrush, a comb, and a shoe brush. New waste and recycling rules, however, mean that as of last week, all hotels in Shanghai, China's largest city, stopped providing their guests with a complimentary toiletry bag. Insistent guests will still be able to avail themselves of the service, but it will not be provided to rooms automatically.
For daily updates, subscribe to our newsletter by clicking here.
"Strictest in history," is how Chinese internet users called Shanghai's new regulation. In addition to limiting hotel toiletries, the regulation forbids food delivery companies from providing disposable tableware and chopsticks to customers unless specifically asked. They also set fines and penalties on citizens and non-Chinese visitors who fail to separate their waste per the new regulations.