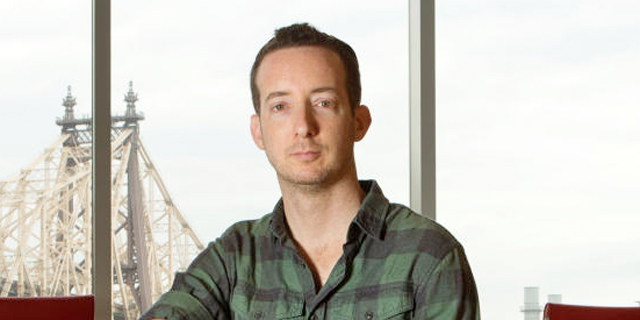 Interview
Paving the Way to Alzheimer's Cure, One Algorithm at a Time
Israeli scientist Shahar Barbash is making waves in the pharmaceutical world with a new approach to image analysis that has even chemistry Nobel laureate Michael Levitt on board
Tzipi Smilovitz
|
09:36 19.07.2019
When chemistry Nobel laureate Michael Levitt met his wife two years ago, he didn't know it would lead to a wonderful friendship with a young Israeli scientist. When Israeli scientist Shahar Barbash decided to found a startup with the aim of cutting down the time needed to develop new medicine, he didn't know that a friend's wedding will help him score a meeting with a man many want to meet but few do. But Levitt's wife is an old friend of Barbash's parents, and the rest, as they say, is history.
For daily updates, subscribe to our newsletter by clicking here.
One of the joys of being an old scientist is to encourage extraordinary young ones, Levitt, an American-British-Israeli biophysicist and a professor at Stanford University since 1987, said in a recent interview with Calcalist. He might have met Barbash because his wife knew his family, but that is not enough to make him go into business with someone, Levitt said. "I got on board because his vision excited me, even though I thought it would be very hard to realize."
"That was when we understood that we had something good going on, and we stopped to do it right, sign a contract, register a patent," Barbash said.
Quantified Biology's personalized software costs between $50,000 and $150,000 for the first year, with an option to extend the license for another $20,000-$50,000. He is not looking for an exit, Barbash said, though he is not ruling out the possibility that at some point the startup will be acquired by a company willing to let the team stay on as an independent entity.
"I want our software to help create more efficient drugs for neurological disorders," Barbash said. "Not just degenerative conditions, but schizophrenia and bipolar disorder. The brain is my biggest love, and if we can offer even a glimmer of hope, that will be my holy grail."