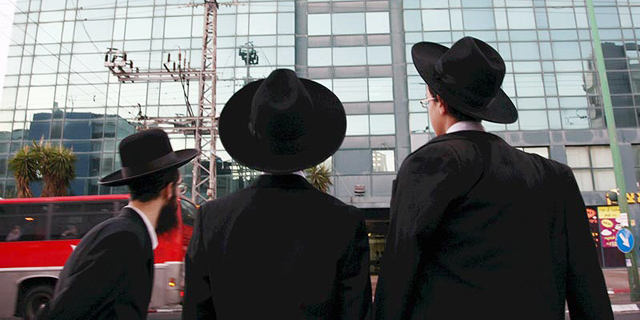 Israel Launches a Tech Integration Program for Haredi Students
Amounting to 11% of Israel's population, the number of Haredi Jews employed in high-paying jobs is relatively low
Shahar Ilan
: 2019-08-27T12:12:59..
Israel's Ministry of Labor, Social Affairs and Social Services is setting up a new program to help ultra-Orthodox (Haredi) Jewish students find jobs in international tech companies. With a budget of NIS 10 million (approximately $2.8 million), the program will offer scholarships of NIS 12,000 (approximately $3,400) a year, help students scout for potential employers, and provide guidance on acquiring essential workforce skills. According to Israel's Central Bureau of Statistics, Haredim made up 11% of the country's population as of 2018, but their number among employees in high-paying jobs is relatively low. According to the ministry, in 2017, Haredi women held 4% (3,800) of high paying tech jobs, while Haredi men held just 1% (800). Ultra-Orthodox Jews are rarely seen in more sought after positions, Shira Berliner, head of the Haredi employment section in the ministry, said in a recent interview with Calcalist.
industry
, academia, and the Haredi population," Yulia Eitan, head of the Employment Administration for Special Populations unit at the ministry, said.