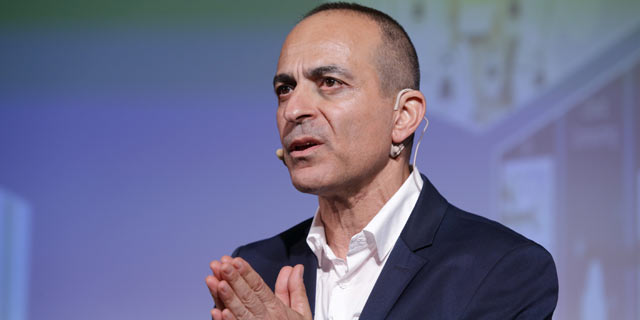 National Economic Conference
Digitization Makes Better Doctors and Nurses, Says Ichilov Hospital CEO
Ronni Gamzu, CEO of Tel Aviv's Ichilov Hospital, spoke Monday at Calcalist and Bank Leumi's National Economic Conference in Tel Aviv
Tzally Greenberg
|
15:46 03.09.2019
On their own, doctors cannot give an accurate prognosis to each and every one of the hundreds of patients they treat but artificial intelligence can help, according to Ronni Gamzu, CEO of the Tel Aviv Sourasky Medical Center (Ichilov Hospital). Gamzu spoke Monday at Calcalist and Bank Leumi's National Economic Conference in Tel Aviv.
"Smart digitization can make us better doctors and nurses," Gamzu said adding that it can also make processes more efficient and reduce political and racial bias within the healthcare system.
When a doctor told him his type of cancer was known to come back in some case studies even after 20 years, Gamzu was devastated. "The doctor was just talking like a scientist, but as a patient, this was not what I needed, I wanted hope," he said. Digitization should be done with empathy and taking into account the sensitive state of patients that can be badly affected by anything a doctor tells them, he explained.