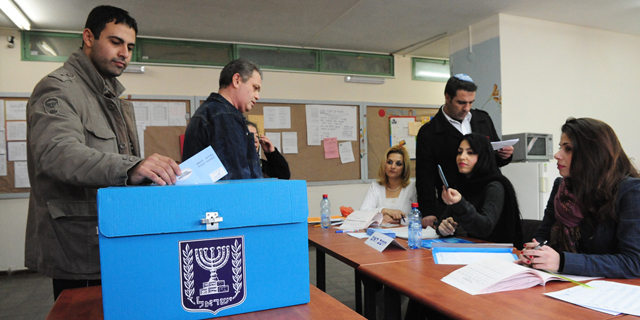 Election
With a Slight Sense of Deja Vu, Israelis Are Flocking to the Polls, Again
This is the second time this year that Israelis are rushed out of their ordinary lives to cast their votes after April's election came to a stalemate
Tofi Stoler
|
07:00 17.09.2019
Israel's general election officially started when 11,163 polls stationed throughout Israel and in Israeli settlements in the West Bank opened Tuesday at 7 a.m. The polls will remain open until 10 p.m. An additional 97 ballot boxes were stationed in Israeli embassies and consulates around the world earlier this month, allowing for the votes of about 5,000 Israeli diplomats and state workers to arrive in Israel in time for the vote count, which starts Tuesday night. This is the second time this year that the ordinary lives of Israel's citizens are disrupted by a call to cast their votes, after April's election came to a stalemate when current Prime Minister Benjamin Netanyahu failed to establish a majority coalition.
Most of the credit for Netanyahu's failure to establish a coalition in April is due to Avigdor Lieberman, formerly Israel's Minister of Defense under Netanyahu. Lieberman's nationalist party Yisrael Beiteinu, which attained just five seats, was the missing puzzle piece in securing Netanyahu's dominance, and when negotiations between the two parties failed—over a long-debated bill that would see ultra-Orthodox (Haredi) men drafted—a new election became inevitable. Following several additional attempts to add a small party to his coalition, including a failed negotiation with Israel's Labor party which won six seats, the September election was announced.
As was the case with the results of the previous election, the surveys show that even should Gantz's party garner more votes than Netanyahu's, it is unlikely for him to find enough supporters in parliament to secure a position as prime minister. In the weeks leading up to the election, Gantz's campaign shifted focus from replacing Netanyahu to promises of forming a grand coalition of secular political forces that will include Likud and Yisrael Beiteinu, riding on the latter's anti-Haredi sentiment.