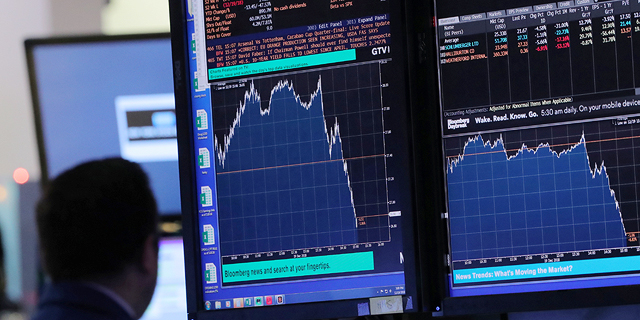 Leumi's Digital Bank Launches Fractional Shares Investing Service
The service will allow anyone over the age of 18 to invest in a limited range of multinationals like General Motors, FedEx, Facebook, Disney, and Amazon at a lower entry point
Hezi Sternlicht
|
10:20 23.09.2019
Pepper, the digital bank of Israel's Bank Leumi, is launching a new brokerage service for investing in fractional shares of S&P 100 companies traded on Wall Street. The service will allow anyone over the age of 18 to invest in a limited range of multinationals like General Motors, FedEx, Facebook, Disney, and Amazon.
Investment in Wall Street-traded companies requires buying whole shares, which can often run quite pricey for companies like Facebook, currently traded at around $190 per share. Pepper Invest will enable people to buy portions of shares at a lower entry point starting at NIS 50 (approximately $14.2), by combining several fractional deals into one investment. The commission rate for the new service stands at 0.2% per quarter, or 0.8% for the full year for the entire portfolio, with no additional fees, much cheaper than other brokerage services, even Pepper's parent bank's own brokerage service Leumi Trade, which carries a 0.9% commission for each deal as well as a quarterly management commission of 0.2%.
The commission structure will be subject to change, however, as Pepper will add new services to Pepper Invest, Pepper CEO Michal Kissos Hertzog told Calcalist in an interview. One of the services planned for the future is investments in exchange-traded-funds (ETFs), funds that track different stock market indexes but trade like stock. They enable investment in a wider range of companies, and will therefore carry lower risk than fractional investments, which often tend to cover only a few securities.
Pepper Invest will carry a currency exchange rate of 0.46% from NIS to U.S. dollars, according to current exchange rates. After fractional stock purchased through the service is realized, customers will be able to use the remaining dollars to make new investments without paying an exchange fee.
Only 10% of the money held in Israeli bank accounts is invested in stock, and that number includes mutual funds. Pepper has stated the objective of the new service is to enable inexperienced investors to dip their toes in the stock market without committing large sums from the get-go.
Users of the new services will be able to request a deal be made at all hours, but they will only be executed at 9:00 p.m. Israel time, two hours before Wall Street closes trading, if the stock markets are open that day. Pepper Invest places an upper limit of NIS 50,000 ($14,222) on a single deal, and of NIS 100,000 ($28,450) on one trading day.