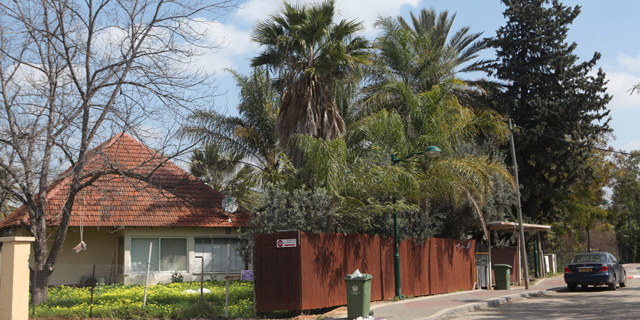 Israeli Farmers Claim New Regulation Meant to Target Arabs Is Being Used Against Them
An amendment passed in 2017 authorizing heavy fines for building violations was originally intended to target unlicensed construction in Arab towns and villages, most of which lack state-sanctioned outline plans, making building permits nearly impossible to obtain
Dotan Levy
|
17:04 16.10.2019
In April 2017, the Israeli Parliament approved Amendment 166 to Israel's Planning and Construction Law. The amendment allowed the state to issue heavy fines for building violations, without the need for a lengthy trial. According to then-Minister of Justice Ayelet Shaked, the law was specifically intended to target unlicensed construction in Arab towns and villages, most of which do not have state-sanctioned outline plans, making building permits nearly impossible to obtain. Now, Jewish Israelis from the country's moshavim—a type of cooperative agricultural community common across the country—are outraged, having discovered that the law also applies to them. In March, L, her spouse, and their young children moved into a home they rented in Sdei Hemed, a moshav in central Israel. The home was built on a lot that once housed a chicken coup and was illegally converted to residential properties. L told Calcalist that her family knew that the house was built and rented out illegally but did not consider it a risk. The fact that five other families were living on the same lot and that their children have already been integrated into the local school system helped boost L and her spouse's confidence that all was well. Then, in late August, a letter came from their landlord, informing them that they must leave the property.
During her campaign for Israel's recent general election in September, Shaked, whose leanings place her at the far right of the Israeli political map, claimed on a live Facebook broadcast that the amendment is being misinterpreted. "Our good intentions have gone bad," Shaked said. "Amendment 116's goal was to deal with building violations among the non-Jewish population, where it is common," she said. "Unfortunately it is being used disproportionately against elderly farmers being issued heavy fines," she added. Shaked stressed this was not her intention and promised to do whatever it takes to change the regulation.
According to the new regulation, illegal use of properties can result in a provisional fine amounting to between NIS 300,000 and NIS 1.6 million (approximately $85,000-$453,000). The landowner is then given one month to either regularize the new use of the property, return it to its former state, or demolish it.
Landowners, while admitting to converting structures and lands intended for agriculture to other uses without going through proper procedures, are claiming they are being disproportionately targeted by enforcement.
According to Rotem Yadlin, mayor of Gezer, a regional council in northern Israel that includes several moshavim, the unit has raided 90 properties in Gezer in just three days. "They all received 30-day notices and a provisional fine of up to NIS 300,000," she said in a recent interview with Calcalist. There is less money to be made in agriculture nowadays so many landowners have turned to alternative sources of income, she added. "We are against the illegal use of properties but you have to show some compassion," Yadlin said. It is impossible to go through any procedures in just 30 days in Israel, especially in the agricultural sector, she added. For 60 years the state followed a no-enforcement policy in moshavim, Shay Hajaj, chairman of the Israel Regional Councils Association, said. "Since Amendment 166 came into force, we are seeing aggressive enforcement," he said. "The intention was to enforce the law among the non-Jewish populations, but they remain unscathed," he added. "We are not those who should be first in line for this type of enforcement," Amit Yifrach, who heads the land rights unit at the Moshavim Movement said in an interview. "Unlike in other places, the number of violations in moshavim is decreasing, and yet we feel we are experiencing the most aggressive enforcement," he said. Hajaj and Yifrach recently approached Israeli Minister of Finance Moshe Kahlon and have met with Avi Cohen, the head of the enforcement unit, and Deputy Attorney General Erez Kaminitz, who headed the committee whose recommendations led to the passing of the amendment. According to Hajaj, following a debate in the secretariat of his Likud party last month, Israeli Prime Minister Benjamin Netanyahu had promised to freeze enforcement efforts in moshavim for three years. "We are asking to keep things in proportion and for some patience, since the enforcement unit is demanding the demolition of structures that may still have a chance to be legally recognized," he said. Some of the infringements, such as buildings converted into residence for college students, might be allowed to continue to operate as part of a compromise, one person from Israel's Ministry of Justice who spoke on condition of anonymity told Calcalist.