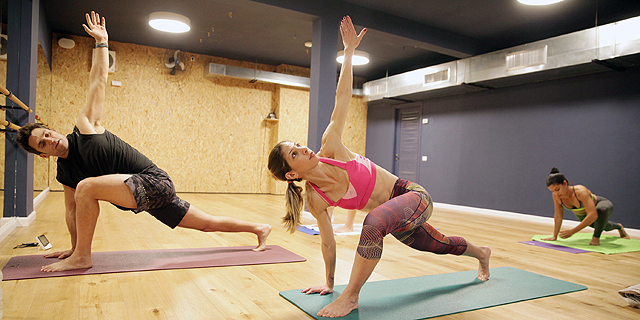 On Target
Fitness Tech: Mirror, Mirror on the Wall, Who's the Fittest of Them All?
With mirrors and stationary bikes that act as a personal trainer with a price tag to match and employee perks that include access to thousands of gyms, fitness tech has raised $6.6 billion over the past decade and that is just the beginning
Sophie Shulman
|
11:28 19.01.2020
The most popular fitness-related search term over the past year, according to Google, was Mirror. Not the reflective object, but a New York-based startup that sells specialized fitness mirrors one meter in length that come equipped with a microphone, a camera, and an app, essentially acting as a virtual fitness class. Mirrors cost $1,500 apiece plus a monthly $40 fee. Users can also boost their training regime by shelling out an additional $40 a pop for a private virtual training session that provides immediate feedback. Jennifer Aniston, Gwyneth Paltrow, and Kate Hudson already modeled alongside their Mirrors in pictures and athleisure phenomenon Lululemon Athletica Inc. and supermodel Karli Kloss are among the company's backers. The New York Times called its product "the most narcissistic exercise equipment ever," but Mirror, incorporated as Curiouser Products Inc., is nearing a $300 million valuation.