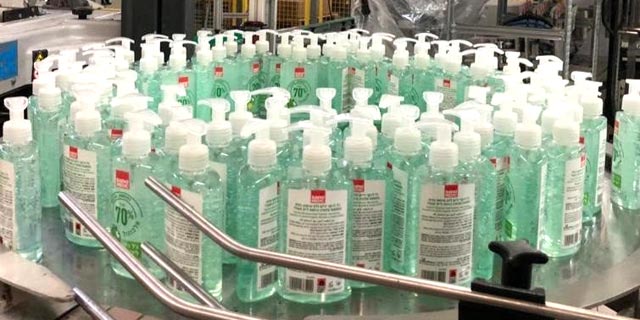 Coronavirus
Double Threat of Passover and Covid-19 Leads to Cleaning Products Shortage in Israel
As the country's supply of hand sanitizers dwindles, leading consumers to complain of rising prices, Israel's Ministry of Economy stepped in, asking retailers to cap prices
Meirav Crystal, Orna Yefet, and Nurit Kadosh
|
13:34 16.03.2020
On Sunday, Israel's Ministry of Economy and Industry announced that the country's major pharmacy and supermarket chains, including Super-Pharm, Shufersal Ltd., and Rami Levy Hashikma Marketing 2006 Ltd., have agreed to limit the price of alcohol-based hand sanitizer to NIS 9.9 (approximately $2.7) per 100 milliliters.
The announcement came following a public outcry on social media networks last week, as consumers accused stores of taking advantage of the widespread coronavirus (Covid-19) scare to hike the price of the popular product.
Around Passover, sales of cleaning products are normally three times as high as on a regular month, but some of the supply Reckitt Benckiser brought in for the holiday has already been cleaned out of stores, Pam said.
While it would appear import issues could benefit local producers of cleaning products, as in the case of hand sanitizers, these products also require packaging materials that normally come from outside of Israel, specifically China. "I have a company that can make bleach spray in Israel, but it does not have enough spray caps, so it cannot produce it," Friedler said.