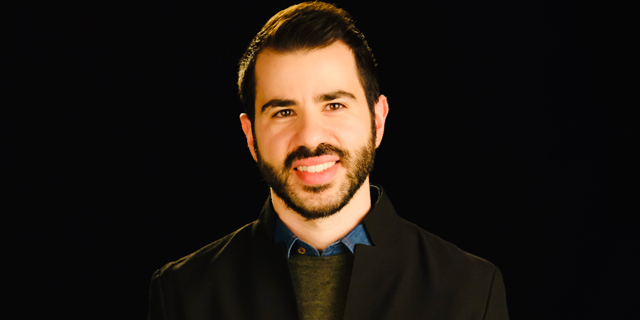 Microsoft launches Israel-developed AI-powered virtual classroom for remote learning
New virtual classroom to be the teacher's eyes, providing insights on each student, says senior program manager
Hagar Ravet
|
16:31 15.06.2020
Microsoft announced Monday the launch of a virtual classroom system that uses artificial intelligence to provide feedback on the individual performance of students. Microsoft has been active in the distance learning sector for the past three years with its Teams for Education service, used by 150 million teachers and students around the world. According to Elad Graiver, a senior program manager at Microsoft Israel's education group, which led the project, the two systems are fundamentally different. Until now, Graiver said in an interview with Calclaist, Microsoft was focused on learning systems for the physical classroom and the coronavirus (Covid-19) crisis created a new situation in which distance learning is the new standard and the physical classroom is an abnormality.
Tech companies in general and Microsoft, in particular, have a very problematic history with using AI to rate and classify human abilities. What are you doing differently to avoid recreating these troubling issues?
"First of all, we do not rate or tag a certain student because we know how devastating that could be. We are not trying to replace the teachers just to save them time. For example, the system could tell a teacher that a specific student is taking longer to read a certain text, but it will not classify it as either good or bad.
"One of the main advantages of the system is that it gives a more complete picture of who the student is. Physical in-class learning sometimes gives more confident students a leg up as they participate more freely in class, while technology can assess the student on a more multi-dimensional level. It can let each student choose their own means of expression. Some students may choose, for example, to create a presentation. According to the feedback we are getting from teachers, this has been very helpful."
Algorithms tend to be as biased against certain genders or races, for example, as their developers, if not more so. How do you avoid that in a system that provides automatic insights on students?
"We spend a lot of effort into the professional development of teachers and we work alongside them. We consider it our responsibility and obligation to provide professional context that helps teachers make the most of the data in order to strengthen their students' skills. The challenge is to constantly remember that our goal is simply to reflect what is going on and give teachers the right tools. Just a few days ago, for example, a teacher told me that through our system he realized that a student that was constantly late, didn't have enough devices at home and the school managed to help him through a dedicated fund. So this data could help promote equality."
Was this new system developed due to Covid-19, or is the timing a coincidence?
"A lot of the conceptualization happened before Covid-19 but what did happen recently is the shift in paradigm that most learning occurs in the classroom. There are now voices calling for students above a certain age to continue to study from home one day a week. Even in the post-coronavirus era, schools will not be the same. The virus was a trigger that made a lot of educational institutions realize how technology can help, so we spent a lot of resources addressing these issues.
"What I hear again and again when talking to teachers is that they were used to seeing their students and knowing, through a single glance whether they were concentrating or not, and it just isn't the same with distance learning, we had to adjust ourselves and the data to better understand the new learning patterns."