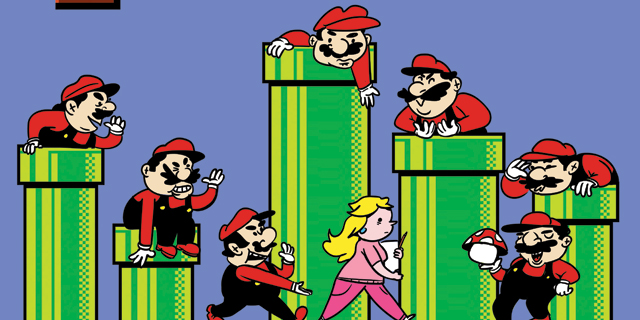 End game: How #MeToo is disrupting the gaming industry
The gaming industry which, for too many years, operated as a closed boys club, is finally making way for diversity and empathy and it is partly thanks to recent testimonies of sexual misconduct
Amit King
|
11:10 04.09.2020
Unfashionably late, the #MeToo movement has finally reached the gaming industry. In the past two months, dozens of testimonies began to surface from people within the gaming world, describing incidents of rape, assault, harassment, threats, extortion, abuse of authority, exploitation of underaged girls, and several counts unique to the digital industries, such as online bullying and leaked intimate photos.
post published
in June, and are just one example of the massive number of stories to recently surface. Unlike in the movie industry and other sectors, the gaming #MeToo movement started from the audience itself, moving its way up. The first to come out were gamers, then streamers—a sub-industry in the gaming sector in which people live-stream their performance on various games, making money off ads, sponsorships, and paid subscriptions. Only then did people from the established traditional industry, including key executives in game development companies begin to step forward.
This is not the first time protests on these subjects has risen in the gaming industry. In 2014, the Gamergate controversy made headlines as prominent female game developers and critics received death threats and experienced massive online bullying. Also, last year, several cases of abuse and assault by high profile industry veterans, including Jeremy Soule, the composer behind the music of some of the industry's most popular titles, such as mega-hit The Elder Scrolls V: Skyrim, and indie game developers Alec Holowka (Night in the Woods) and Alexis Kennedy (Sunless Sea).
Still, none of these previous protests managed to significantly shake the industry. For that to happen, the audience—composed of regular consumers and streamers—needed to get involved and truly scare industry giants into breaking their culture of silence. It all started with two little words: scum lord.
On June 20, a streamer called Hollow tweeted about an unnamed top streamer on first-person shooter game destiny two, calling them a "scum lord" and stating "people don't even know the awful things they've done."
Everyone memes Lucky but theirs someone else at the top of the d2 directory who is a a bigger scum lord and people don't even know the awful things they've done

— ʜᴏʟʟᴏᴡ (@Hollowtide) June 19, 2020
The tweet, which did not reveal the name of said "scum lord," managed to get just around 1,500 likes and several dozen retweets to this day, yet it created a snowball effect that just keeps getting bigger.
Following in the footsteps of Hollow, more and more streamers began sharing their stories on social media outlets, describing how they were harassed and assaulted by people in the industry. One of them, Jessica Richey, a 28-year-old streamer and content creator from New York, even launched a Google doc where people can anonymously share their experiences. It has so far accumulated some 400 personal stories. It is no coincidence that this current wave in the #MeToo movement blew up specifically in the world of streaming. Streamers are web celebrities who have become, in recent years, a significant advertising outlet for new games or, in other words, money making machines. According to Business of Apps, a web magazine dedicated to the mobile and web app industry, successful streamers make north of $5,000 a week just from paying subscribers—without taking into account sponsorships, ads, and conferences—and the most popular game streaming service, Amazon-owned Twitch, brought in over $1.5 billion in revenue in 2019.
This combination between quick fame, easy money, relative anonymity, and online platforms allowing a direct link to young girls, unsurprisingly turned out to be a sure recipe for exploitation and harassment.
When the streamer protest first started, it seemed as though the offenses could be credited to a bunch of "bad gamers." Twitch was quick to block the channels of those streamers who were named and some sponsors pulled back their support. Many thought this is where it would end, like so many similar stories in the past. This time, however, it didn't. As the testimonies continued to pour in, more and more names, from all walks of the gaming industry, began to surface: from voice actor Vic Mignogna through Omeed Dariani, the CEO of streamer management company Online Performers Group (OPG), to top designers and executives at major companies, including Assassin's Creed and Far Cry developer Ubisoft Entertainment SA. These offenders, it turned out, were not just a few bad apples. The whole industry was rotten to the core. The gaming industry is the most significant entertainment industry operating today. According to gaming market research company Newzoo International BV, in 2019, it made around $146 billion in revenues, nearly doubling its market size since 2013 and far exceeding the earnings of traditional entertainment industries such as film, television, and music. While the coronavirus (Covid-19) crisis ground film screenings, music festivals, and television series productions to a halt, gaming just keeps getting bigger and bigger, as the entire world secludes itself at home.
was reportedly
forced to make urgent changes to its manufacturing line to meet demand for its Nintendo Switch console, which went out of stock around the world during the first month of lockdown. As of late 2019, there were around 2.5 billion gamers around the world. This extraordinarily broad definition includes both people who stand in line all night to be the first to get their hands on a new game or console and fatigued parents playing a round of Candy Crush before bed. This breadth is exactly the point as gaming is a market experiencing unprecedented growth and large companies should have realized by now that they must act quickly whenever controversy arises. And, that is exactly what Ubisoft, whose name kept popping up in exposés, failed to do.
Ubisoft is one of the most veteran companies in its field. It has been in operation since 1986 and is currently traded on the Paris exchange at a market capitalization of around 8.6 billion euros (approximately $10.2 billion).
For the past 15 years, Ubisoft has been responsible for shaping mainstream gaming with Hollywood-level productions, vast amounts of content, and elaborate game worlds, with the average game capable of drawing gamers in for around 70 hours.
while intoxicated
. In August, Ubisoft reportedly fired editorial vice president
Tommy Francois
, who allegedly pursued sexual relationships with female subordinates, massaged female employees without consent during work hours, and sent employees messages of a sexual nature as well as pornographic videos. Two weeks later, Assassin's Creed Valhalla creative director Ashraf Ismail was fired after being accused of systematically trying to engage in sexual affairs with young women in the industry by leveraging his role at the company and
lying
about his marital status. Watch Dogs brand manager Andrien Gbinigie is still employed by the company, yet has also been accused of rape, while Serge Hascoet, Ubisoft's chief creative officer, considered to be a confidant of founder and CEO Yves Guillemot, recently resigned following allegations of emotional abuse, sexual harassment, and inappropriate pranks, such as feeding unwitting employees cannabis-infused pastries. These incidents were an open secret within the company but nothing was done to stop them. Ubisoft may be a big company but it is run more like a family business, where people assume key positions and hold on to them for many years.
These executives were all close friends with the boss, Guillemot. Beland was even married to Rima Brek, who was at one time Ubisoft's interim head of human resources or, in other words, the person in charge of handling sexual harassment complaints. According to Forbes, Francois was transferred from the company's Paris studio several years prior, after similar allegations were made against him
Long story short, it appears everyone at Ubisoft knew and kept their mouths shut. After the allegations became public, Guillemot ordered an in-depth internal investigation, but many inside the company reportedly felt it was only meant to shift the blame to a few executives to clear the
company's name
. Everyone seems to know no deep change is coming to Ubisoft as is evident by the company's business-as-usual approach. Its July event went ahead as planned without a word regarding the controversies, not to mention an apology, just some sneak peeks at a few of Ubisoft's upcoming releases: Far Cry 6, Assassin's Creed: Valhalla, and Watch Dogs: Legion. All three action games deal with revolutions, with the weak overcoming the powerful, or with bringing justice to where there is none. The irony here is likely not lost on Ubisoft, it just doesn't seem to care much. In the few weeks that have passed, the gaming giant already managed to get entangled in another political scandal: in its new mobile game, Tom Clancy's Elite Squad, a terrorist organization was marked with iconography reminiscent of that of the
Black Lives Matter
movement. In this case, Ubisoft was quick to apologize, promise to make changes in the game's next update, and move on as if nothing had happened. The recent wave of sexual misconduct allegations does not end with Ubisoft, however. One of the most prominent names to surface recently was game writer and Obsidian Entertainment Inc. founder Chris Avellone. His games—including Baldur's Gate and Pillars of Eternity—are witty, political, and deep, giving him a legendary status in the industry. In June, more and more stories began to shed light on Avellone's toxic pattern. He would, allegedly, arrive at the bar at gaming conventions, buy women one drink after another, and when they were extremely drunk take them back to his hotel room where he would force himself upon them.
Following the reports, several studios, including EA, announced they were cutting their ties with Avellone, who was working as a freelance writer.
In June, Sol Brennan, a former character technical director at Insomniac Games Inc.—the company responsible for such hit games as Spiderman—stated in a Twitter thread that the company had protected at least three "sexual predators" who have hurt a double-digit number of women over the years.
I worry this will kill my career - but this has been eating at me every single day for a year now.

Last year I was so depressed - for the first time in my life I started to contemplate suicide.

I left Insomniac Games because of how they treat women.

1/??

— Sol Brennan (they/them) #BLM (@wuffles) June 23, 2020
Insomniac's response was swift and laconic, stating the company could not respond to specific allegations but "had taken numerous steps to address them."
I worry this will kill my career - but this has been eating at me every single day for a year now.

Last year I was so depressed - for the first time in my life I started to contemplate suicide.

I left Insomniac Games because of how they treat women.

1/??

— Sol Brennan (they/them) #BLM (@wuffles) June 23, 2020
Another high profile story was revealed last month in a report by The Guardian. According to the report, Rocksteady Studios Ltd., the British Warner Bros' subsidiary responsible for the game series Batman: Arkham, ignored complaints filed in 2018 by 10 of the company's 16 female staff at the time, which described inappropriate conduct by company employees, including derogatory speech, slurs against transgender people, and sexual harresment.
The allegations went unattended by the company until one day after the story came out. In
a statement
issued by Rocksteady, the company claimed eight of the 10 accusers were still employed there and that seven of them have signed a new letter stating the company had recently taken action to improve its corporate culture. The current wave of protest may have started with relatively unknown streamers but has received significant back wind from veteran feminist activists from within the industry, including a BAFTA (British Academy Film Awards) game award nominee Meg Jayanth. Last year, Jayanth was the first to publicly accuse Kennedy of misconduct, claiming his pattern included befriending young women looking to get into the industry and then emotionally abusing them. In recent months, Jayanth has turned
her Twitter account
into a bulletin board, sharing stories of sexual assault in the industry. Jayanth also has some practical suggestions for limiting the phenomena, including canceling all physical industry conferences, switching online to make them safely accessible to anyone in the world. Jayanth also tweeted that professional networking events should not include alcohol.
Another veteran feminist fighter to ride the new #MeToo wave is Anita Sarkeesian, one of the female critics targeted in the Gamergate controversy. Several weeks ago, Sarkeesian established the Games and Online Harassment Hotline, to help fight the toxicity in the industry.
Gamergate—considered one of the first significant appearances of the alt-right, which is known for spreading fake news and conspiracy theories, as well as online bullying—did not end with internet trolls harassing and threatening women in the industry with rape and murder. It also went against anything the alt-right defined as liberal leanings in the games themselves. For example, the inclusion of transgender characters in games such as Baldur's Gate: Siege of Dragonspear, Dragon Age: Inquisition, and The Last of Us Part II brought on a massive wave of review bombings by alt-right activists, meant to hurt sales.
All of these events have rocked the gaming industry in its most crucial growth period, as it moved past its status as a niche hobby for white, straight, male geeks and became the biggest mainstream entertainment sector in the world, appealing to people across all genders, races, and personal identities.
Large companies mainly chose to distinguish themselves from Gamergate. Drawing a clear line between "bad gamers" and "good companies," the industry attempted to depict the trolling as the swan song of the toxic geeks who once ruled the industry. Now, however, it is becoming apparent that the poison had already seeped into all seniority levels in the gaming companies themselves. Still, there are reasons for optimism. The processes that are now underway in the gaming industry may have come three years after they did for the film industry but they are happening, and at an accelerated rate compared with other more traditional entertainment industries. The social and cultural changes the world has undergone in recent years have also found their way into many mainstream games, who are aligning themselves with the zeitgeist. Lara Croft, the protagonist of the successful Tomb Raider series, for example, underwent a makeover and is no longer a sex bomb with two pistols and minimal clothing but a fighter with a complex psyche. Instead of her body, Croft's courage is glorified by the games, which are also extra careful not to objectify her. This transition appears to have paid off and the three latest games of the franchise became instant hits.