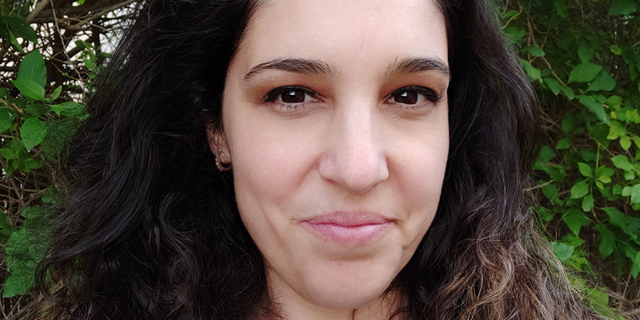 Communication was the number one priority for JP Morgan, amid Covid-19 in 2020
Speaking with CTech, JP Morgan Israel's Head of HR, Moran Dori highlighted just how employees and managers kept up morale during a turbulent year
"Communication, communication, communication - that is the golden rule for employee well-being and keeping the business successful," explained J.P Morgan Israel's Head of HR, Moran Dori. Having joined the company 18 months ago, Dori has had half her time at the investment banking firm be met with unprecedented challenges.
She joins CTech in its HR Post-Covid series to explain how the firm changed its strategies to help keep its thousands of employees comfortable.
At J.P. Morgan, we have cutting-edge HR systems and have just launched a new system by Oracle that has transformed the whole HR experience, introducing a one-stop-shop for all HR needs in the country. A huge team has worked toward the launch of the system which was a great success. However, when it comes to HR, it's not just about the latest tools and systems, it's a people business. It's about employee welfare, being there for people, supporting the business, the employees, and the managers. It's all about being a true partner, a coach, and an advisor for the well-being of our employees.
What positive and negative impact did the outbreak have on the human capital of the company?
Following the Covid-19 outbreak, we had to create a totally new work environment for our employees. The first major challenge was a near firm-wide pivot to work remotely which required new tools and demanded new ways of collaboration for our team. Our technology expertise from running a global business efficiently meant that pivot worked well. However, HR played a crucial role in making that transition as seamless as possible. It's one of the largest and most rapid change programs I've ever been a part of. While we've had a remote working model for more than seven months now, we try to stay connected as much as we can with constant collaboration and conversation at the team level and site level. For example, at the site level we are having two meetings every week: the first one on Sunday called 'Coffee Break' is where we are inviting the employees to join the site manager and me for an open conversation about general topics over a coffee. The second is more light-hearted: a virtual get-together playing fun online games or presentations that we prepared with related topics. Obviously, we can't ignore the fact that it is a challenging period, I'm constantly considering how to maintain the levels of connection and enhancing the sense of belonging for our employees which is fundamental at J.P. Morgan. Remote working makes inclusion harder, but that's something we strive to address every day. We are encouraging managers to have regular one-on-one catch-ups with their staff to ask how they're getting on and addressing concerns. Communication, communication, communication. That is the golden rule for employee well-being and keeping the business successful. Are you actively recruiting? If so, what is the process and where can applicants find you? Yes - we are recruiting and open to hearing from the great talent in Israel. Our Tech Center is looking for SW developers experienced with Python, Java, C++, Blockchain, and cyber. We have developers working in our firm ranging from interns to very experienced executives. Which changes forced upon you by the circumstances will stay in place after the medical emergency is over and which are you most eager to revert back to normal? It's not clear yet what the long-term implications are, but we now know we can be successful whether we're in the office or working remotely. We were proud to be there for our clients every day during this crisis, and that's going to continue. However, we don't just focus on our clients and our employees. We believe that supporting our local community is vital, especially through unpredictable and challenging times like today. One example is the firm's support for Start-up Nation Central in preparing young Haredi women and Israeli Arabs to gain the skills they need to access jobs in Israel's high-tech sector. Despite the pandemic, the organization has continued to deliver its program shifting to virtual learning and to place program participants into leading companies. I believe that HR has never been more important. During this period we need to make sure employees are safe and healthy, and I see HR as a critical element in building the future workforce.