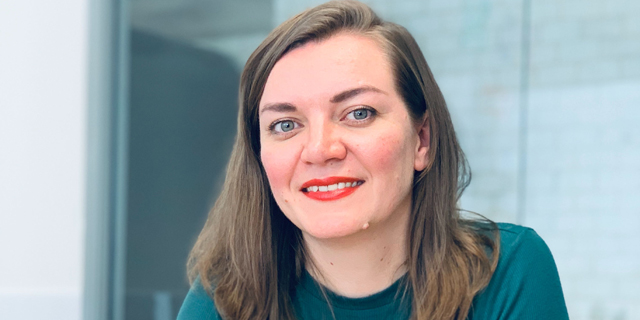 Tech@Work
AppsFlyer: Dealing with Covid-19 'goes far beyond tools and technology'
Many companies had to build sudden remote workspaces and fix their digital infrastructure. For AppsFlyer, Covid-19 meant far more than that.
For mobile attribution company AppsFlyer, Covid-19 meant their "challenge is figuring out how to work successfully within this distributed framework," according to Lisa Zaythik, Chief People Officer. "Getting it right goes far beyond the tools and technology we use to get work done; it's really about the culture and norms we cultivate."
From March 2020, AppsFlyer formed a 'commando taskforce', made up of different regions and business units, to challenge the way the 1,000 employees communicate with each other as they launched their ongoing virtual work model.
We started using Linkedin Learning to enable our people to gain business, creative, technological, and interpersonal skills to help them achieve their personal and professional goals.
Another tool that we adopted is BetterUp coaching, an online coaching platform to support our managers' needs and growth during these unstable times.
We've always been focused on our people, listening carefully to their needs, and finding tailored solutions to suit them. That is why we launched our engagement survey via the CultureAmp platform in the middle of the crisis, in order to gauge our people's confidence in the company and its leadership's responsiveness to the Covid-19 crisis. We were very humbled and proud to learn that 96% of AppsFlyer employees felt extremely confident following the company's response to Covid-19. This showed us we were on the right track and kept an open line of discussion between executive leadership and the entire company. What positive and/or negative impact did the outbreak have on the human capital of the company?
AppsFlyer is a people-obsessed company that always puts its people's health and safety at the forefront, but Covid-19 gave us a whole new perspective on things.
We encouraged all of our managers from the executive leadership to the team leaders, to put an emphasis on open communications within their teams, to be empathetic, and to understand that this pandemic affects every one of us differently. In addition, many initiatives and projects were born due to Covid-19:
As part of our AppsFlyer Cares corporate responsibility program, the people of AppsFlyer took time out of their days and money out of their pockets to give back to local communities as well as to support medical staff on the frontlines of the pandemic. This gave our people a huge sense of pride and enhanced belonging even more.

AppsFlyer launched a $500,000 Fund in order to help global medical institutions and researchers find innovative solutions to fight the pandemic. We had the honor and privilege to collaborate with some of the most prestigious institutions worldwide in order to support their efforts in developing vaccines and conduct clinical researches, including efforts in Stanford University in partnership with Tsukuba University, Japan, Tel Aviv University, the Weizmann Institute, Rambam Medical, and Al-Quds University in the West Bank.

Like many other organizations, we also experienced challenges in maintaining relationships when working remotely. The random water cooler talks and the eye contact with people around us were clearly missing and we had to come up with innovative ways to stay connected even from afar. A big emphasis was put on enhancing belonging and company pride (which is one of the Objectives and Key Results, OKRs, I implement with my team) in order to mitigate employee churn and dissatisfaction.
What are the two major challenges you are coping with these days? Two challenges seem crucial these days: maintaining people's feeling of stability and a sense of belonging. We found that with both issues, the key is communication. This means constantly connecting people and making sure they feel we are here to support them. The far bigger challenge is figuring out how to work successfully within this distributed framework. Getting it right goes far beyond the tools and technology we use to get work done; it's really about the culture and norms we cultivate. That's why we decided to form a commando taskforce, compiled from different regions and business units, to challenge the way we communicate today and to define more suitable guidelines for an ongoing virtual work model. Are you actively recruiting? If so, what is the process and where can the applicants find you? Absolutely. Covid-19 (as well as other industry shifts) have actually increased demand for marketing technology solutions like AppsFlyer. We are actively hiring and have over 120 open positions with the main focus on sales roles across 15 locations globally. The majority of the candidates come from our internal referral program, AppsHire internal mobility, LinkedIn, relevant job boards, and the AppsFlyer career page. In order to maintain a superb candidate experience during this hiring surge, we made major adjustments to the recruiting process such as submission of short videos and providing proper training to our hiring managers on how to conduct virtual interviews. You can find all the open positions on
our career page
. Which changes forced upon you by the circumstances will stay in place after Covid-19 is over, and which are you most eager to revert back to normal? Obviously, WFH is here to stay. We now see value in providing more flexibility to the way people work. In 2021 we will continue in a Hybrid WFH/WFO model with a continued focus on people's physical and mental health and safety. In the long term, we're rethinking what it means to deliver a people-obsessed culture and cultivate pride in a remote-first world. How do we onboard and mentor the new employees who join us every week? How do we create the conditions for individuals and teams to trust each other so they can collaborate and innovate at the highest level, even if they've never met in person? These challenges aren't product or business-oriented. They touch the very essence of what makes us happy, satisfied human beings. We are the first to acknowledge that we don't have all the answers to these big, important questions. We are, however, confident that we have the right teams, with the right priorities and the right mindset to get through this pandemic stronger than ever.