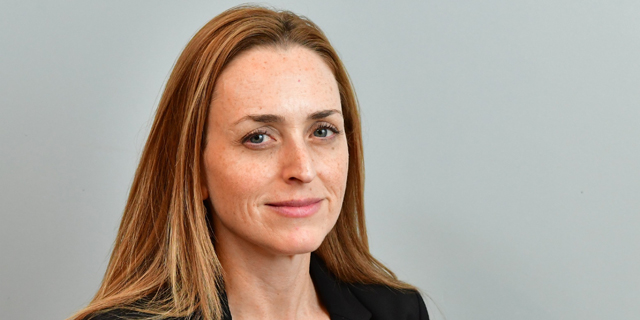 DiplomaTech
Israeli tech companies have no more excuses to overlook Canada
Could Covid-19 end up being what finally unfreezes the dormant trade between Israel and Canada?
Allon Sinai
|
21:03 12.12.2020
Having the U.S. as your neighbor to the south comes with many positives, but some negatives as well. According to Anat Katz, the Minister for Trade Affairs at the Consulate General of Israel in New York, who also oversees Israel's economic mission in Canada based out of Toronto, the fact Canada has the world's biggest economy on its doorstep has resulted in trade with Israel being relatively dormant for many years. Despite its vast potential, with Canada having the world's 10th biggest economy by GDP, trade between Israel and Canada didn't even reach $1 billion in 2019. But Katz believes that could soon be on the rise, with the changes Covid-19 brought to the way in which companies are conducting business potentially resulting in a significant increase in commercial activity between the countries.
"I think Canada is one of the countries Israeli exporters are most missing out on. This is largely the result of Canada being a neighbor of the U.S. There was always interest but when companies ultimately needed to make a decision on how to allocate their resources and where to visit, the East and West Coasts of the U.S were always more alluring," Katz told CTech. "The Covid-19 pandemic moved activities online because of the difficulty to travel which made searching for business potential, whether near or far, exactly the same. There is no significance to distance on Zoom. This put Israeli companies in a mindset of searching for opportunities wherever they may be and allowed them to look more objectively at countries and determine if it is a good fit for them regardless if it is somewhere they want to travel to and how much it might cost. This has resulted in a dramatic rise in the number of approaches we have received at our Toronto office, more than ever before."
Other trade missions have also seen an increased amount of approaches during the pandemic, but Katz said the growth in Canada has been of a different magnitude. "The country's potential is finally receiving a lot more recognition and I hope this will create momentum that will also continue following the pandemic," she explained.
With the Foriegn Trade Administration at the Ministry of Economy and Industry adjusting its allocation of attaches across the world based on political and financial constraints from time to time, the Canada trade mission lost its full-time attache in 2016 and the office was run remotely from Israel. With the recent increase in interest in Canada by Israeli companies, the administration decided Katz should oversee the activity of the Toronto office from nearby in addition to her work in New York, where she arrived in August. Katz is an administration veteran, serving in several roles down the years, including as an economic attache in Singapore between 2004 and 2009, at the Israeli Embassy in Washington between 2012 and 2017, and most recently as the head of the Export Control Agency at the ministry.
Several deals between Israeli and Canadian companies were struck just this past month, including unmanned Aircraft System company SkyX, founded by Israeli Didi Horn, announcing the opening of a research and development center in Israel which will be recruiting 50 employees, most in the fields of software development and image processing.
Toronto, Canada. Photo: Bloomberg
צילום: בלומברג
Horn founded the company in 2016 and it currently employs dozens of workers in offices in Canada, the U.S., and Romania. SkyX develops autonomous aircraft capable of scanning large swathes of land and analyzing the data to offer clients artificial intelligence generated predictions on infrastructure projects. Another deal that is close to fruition will see the Israeli Defense Ministry sell 29 retired F-16 fighter jets to a Canadian company. The deal is valued at $100 million, and is set to be the largest of its kind ever. The planes are F-16 Hawks of the A/B variety, and had been in the Israeli Air Force's possession since the 1980s, the last of which was retired from service in 2016. The planes will not be purchased by the Candian government, but rather by a private company called Top Aces Inc.