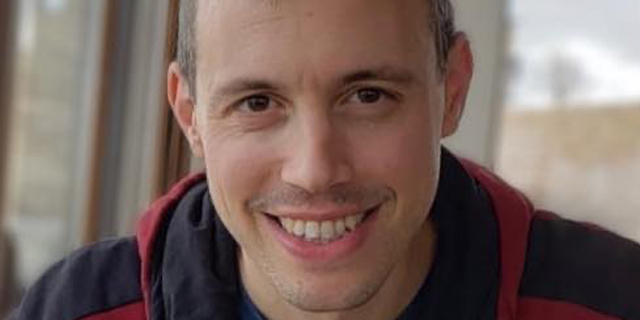 Employer Branding
Remote working opened our talent pool to Israelis across the country, says Moburst
To help attract Israeli top talent, Moburst knew it could reach the entire country instead of just the Tel Aviv bubble
A big part of Employer Branding is to prevent local talent from jumping ship in favor of taking on a role in global companies. Mobile marketing company Moburst realized that Covid-19 and the subsequent lockdowns meant it could reach local talent from all across the country.
"We're no longer limited to recruiting candidates from central Israel only," explained Lior Eldan, Moburst's COO and Co-Founder. "Candidates now hail from Haifa and many potential candidates being interviewed from as far as Barcelona and Paris… This isn't something we could have facilitated in the past, and it definitely provides wider opportunities for building the best team possible."
This may be true - but why would someone want to work at Moburst and not any other company? Eldan joined CTech to discuss some of its Employer Branding strategies.
General intro:
Just like for everyone else, when Covid-19 first hit it brought with it lots of uncertainty. Some clients cut their marketing budgets, others bailed altogether (e.g. travel apps). This forced us to do something we hadn't done for ourselves in years — marketing — and turns out that we did it pretty well. We were receiving hundreds of inbound inquiries each month, including from amazing brands like Disney, Paypal, and Amazon who invited us into RFPs. In a matter of months, we doubled our client list and eventually had to turn some down due to lack of capacity. How could we fix this? The solution seemed simple: recruit now to build up the capacity for our future growth. The strategy followed: replicate the same success we achieved for our business by building an HR brand that would attract inbound applications from top Israeli talent. Company details: We're a global mobile marketing agency with a full-service offering, with clients ranging from global enterprises like Google and Samsung to established mobile startups such as Uber. Currently, we have a team of nearly 30 employees, but we're increasing the headcount nearly every other week. The bulk of our team is based here in Israel, but our CEO and Account Management team are based in the U.S. You can ask any of our employees about the nature of working at Moburst and they'll probably tell you about the family atmosphere. It's something we're always striving for, with frequent company socials (held outdoors these days), flexible working hours to make us parent-friendly, and daily morning syncs to keep the team spirit alive. Description of the problem:
Following the tailwind from Covid-19, we identified an amazing opportunity to double our business in 2021 if we build up the team capacity to do so. Since achieving ultimate success for our clients is always our top priority, we didn't want to onboard new clients before we knew we could dedicate enough time to them.
Naturally, we started making plans to bring this opportunity to life. Rather than opening positions based on urgent needs, we took a more forward-thinking approach and developed a yearly plan. Our objective was, and still is, to build a junior program whereby we hire entry-level employees and train them internally to be Creative Designers, Media Buyers, or ASO Analysts.
Our goals for the next six months are to increase our company headcount by 50% and build strong middle management along the way. We also want to ensure the company's cross-department integrity and communication is strengthened, since every aspect of the mobile marketing landscape intertwines and impacts each other, it's crucial that we're always bringing our teams together to offer the best for our clients. For example, the Creative team needs to know exactly what works from an ASO perspective to most effectively drive organic installs. We've learned in the past that a company grows further apart without a team-building culture and systems in place to prevent it. We now know it's an absolute priority of ours, so we keep on top of cross-departmental syncs and social events too. Not only can we produce our best work this way, but we can keep the family spirit alive and flourishing. Presenting the refined solution: In order to recruit the best talent in the Israeli ecosystem, we needed to make some noise. We want to build our HR brand in the Israeli market so that our "inbound leads" (incoming CVs) increase, rather than taking a more traditional outbound sales approach of headhunting. This way we can build the best team to reach our 2021 goals, and turning away clients will be a thing of the past. The strategy includes investing in PR in the Israeli market, drawing more attention to ourselves on Hebrew social media outlets, including employees in our promotion—essentially everything that could draw attention from the top Israeli talent. Through targeting our approach and generating more Hebrew content, we hope to ramp up our "inbound leads." What challenges do the COVID-19 crisis and the social distance that accompanies it pose to the organization on its way to design and implement the employer branding strategy? Our year kicked off with a bang. We had ten RFPs in January alone, compared to a total of twenty in the previous year, so it's safe to say things felt a little crazy—but exciting— around our office. However, it wasn't long before Covid-19 hit and brought uncertainty for nearly every business out there.
In the short term, we suffered from the Covid-19 backlash like everybody else. The transition to remote work was not something we had experience with previously and the pressure of maintaining our A-game for our existing clients was high. What transpired, though, was a success.
With the beauty of hindsight and our current success, we can now see that remote work has brought us a huge advantage. We're no longer limited to recruiting candidates from central Israel only, with candidates now hailing from Haifa, and many potential candidates being interviewed from as far off as Barcelona and Paris. This isn't something we could have facilitated in the past, and it definitely provides wider opportunities for building the best team possible.
We also feel this levels the playing field with our competitors. Suddenly, huge Tel Aviv offices with sea views and games rooms seem less appealing compared to the opportunity we provide to work with global brands in a flexible and parent-friendly environment. We believe that this accommodating company culture is much more valuable than office perks (although we still send all our employees great perks in the post anyway, from cocktail kits to back massagers). Assimilation: We implemented numerous strategies to reach our 2021 goals. One example is surveying our employees to identify where they consume their industry news, among other useful information. This has helped us understand which outlets we should be targeting in Israel to get us noticed by other potential candidates. We also spent time identifying certain employee profiles that fit our DNA, increasing our efforts to hire them fresh from places such as Masa, IDC, and Nefesh B'Nefesh. With a predominantly American client base, a strong level of English is a huge asset for us. Beyond that, we are constantly working on putting our employees at the forefront of our brand and positioning them as industry leaders. This serves their personal brand as well as our own, so it's a win-win. This has involved initiating the employees to brainstorm cool employee branding campaigns together and create positive noise and momentum about us on social media. Involving everyone in the process to increase our growth is another way we're nurturing our family atmosphere during this remote period. We recently launched the first outcome of these brainstorming sessions with huge success. We filmed our previous Head of App Store Optimization (ASO) using his unique sense of humor to introduce ASO, Moburst, and the things he learned here. The reaction among leading employees from other companies has been phenomenal, which definitely shows us that this is the way forward in our 'making noise' process. The video has thousands of views and many shares, comments, and likes. I think our employees are one of our greatest assets and it's cool to show them off like that, as well as our in-house creative capabilities. Conclusions: So far, the fruits of our labor have been nothing but positive. We're closing 20-30% of positions each month, with dozens of CVs coming directly from our Moburst Jobs page every day, organically. We're also receiving an influx of CVs from LinkedIn, Facebook, and job postings on other sites. In November alone we received more than 700 applications. As well as recruiting new talent, it's also important for us to look after the wellbeing of our current talent. I see this as equally essential to our growth. Our employee retention rate from the latest year is 93%. I believe the main reason we manage to keep the retention stats so high is down to the care we take of our employees' welfare, our support for their constant personal progress, and our belief in a healthy work/life balance. I've definitely learned from this whole process that we can be more flexible and creative in our approach to recruitment. The flexibility allows us to look further afield and the creativity helps us to showcase the great talent we already have and sprinkle a bit of Moburst fun around.
At the end of the day, I'm sure our clients feel great to have such a dedicated team of professionals taking care of them. I'm sure our employees also feel proud to be working for a company that's consistently placed on the Top App Agency lists by Business of Apps, Clutch.co, and more. After all, it's their hard work that makes this possible.