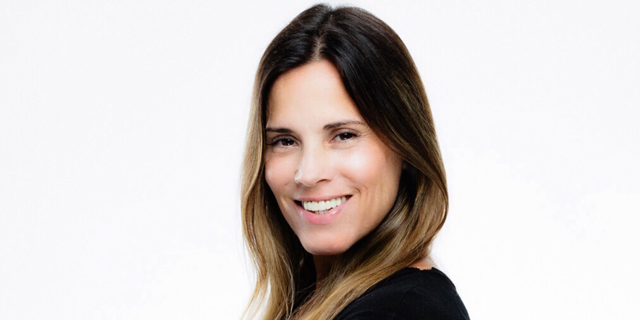 Employer Branding
Salesforce shares its four core values for its employer branding culture
When discussing employer branding, Salesforce's Nili Gur discusses the key aspects that help attract Israeli talent to the global workforce
"Salesforce has found the golden path to do business and have a positive impact on the world", said Nili Gur, Senior Director, Marketing & Employer Branding at Salesforce. As more and more employees are being sought by high-tech companies, it's important that the companies stand out and stand for something more than revenues and profits.
"Central to our culture are our four core values: Trust, Customer Success, Innovation, and Equality," Gur continued. "These values aren't just another pretty poster that hangs on our office walls (or more accurately these days, Zoom backgrounds), but a practical tool that guides our decisions and comes to life in everything we do."
Salesforce told CTech that it is very intentional about its culture. "We prioritize it, and we are constantly improving upon it. As part of our commitment to focus on our employees' wellbeing and maintaining a strong Ohana ('family' in Hawaiian), we continuously invest in a diverse workplace, promoting equal rights and opportunities for all, and contribute to the local community."
Finally, a way to tap into that sense of employee teamwork is their unique '1:1:1 philanthropy model'. "It encourages employees to devote 1% of their time, 1% of the company's products and contributes 1% of the company equity to their communities, has become one of its most valuable benefits for our employees," Gur said. Salesforce joined CTech for its Employer Branding series to explain how it attracts top talent not just for the positions in fills, but for the community it fosters. In times of Covid-19, those efforts have never been more important. General Info and Company Details Salesforce is the world's leading
Customer Relationship Management
(CRM) solution that brings companies and customers together. It's one integrated CRM SaaS platform that provides companies' marketing, sales, commerce, and service departments a single, shared view of every customer. Salesforce's mission is to help companies of all sizes connect with their customers in a new way, creating more meaningful relationships, across all channels. Established in Israel in 2011, Salesforce Israel R&D is growing fast, by organic growth and via acquisitions. Since 2018, Salesforce has made three company acquisitions in Israel: Datorama, Bonobo.ai, and ClickSoftware, enhancing its local presence and product diversification. Today, Salesforce Israel R&D has over 700 employees working out of three office locations: Tel Aviv, Petach Tikva, and Nazareth. Description of the Problem I like to call this the "Sales-what?" Challenge. Although Salesforce is the #1 CRM company in the world, has been recognized as the most innovative company by Forbes, and one of the best places to work by Fortune - in Israel, we have low brand awareness and are almost unknown to Israeli tech talent.
Our challenge is on two fronts. Externally, the direct competition for talent with other global R&D centers in Israel of the tech giants, as well as with the vibrant and attractive startup scene. Internally, how do we create a connection with our employees who joined us through acquisitions and haven't experienced the Salesforce culture?
In other words, how do we convince the superb talent out there that we aren't like the other corporate companies they think they know? How do we show them that we're different? Internally, how do we create one strong Salesforce identity among the various groups, and create a winning culture?
Presenting the Refined Solution
Part of the solution starts with a strong dedicated team, led by Marketing. Many times, employer branding and internal comms falls under various organizations such as HR. In order to build an accurate, successful employer branding strategy, it's important to focus on Marketing practices and implementation. Every initiative, whether internal or external, is treated as a marketing campaign. There's a clear understanding of the persona (aka, the audience), we develop a creative brief including messaging and visual concept, and prepare a communications plan.
We look at employer branding end-to-end. From the moment we approach candidates, through their journey into Salesforce, to their everyday life at work. We make THEM matter. We give our employees a "reason to believe" that goes beyond excellent benefits. We give them purpose and the sense of greater value. Giving back is such a huge part of our DNA and core values, it's the connective tissue that brings us together and plays a huge part in our EVP. But it is not enough. Even if our culture makes us one of the most innovative, best places to work in the world, how does it translate into Hebrew? We need to localize our messaging to engage our employees and the specifics of the Israeli R&D ecosystem. In addition, we need to build our employee experience to make sure our employees feel they are being "seen" in a 50,000+ employee global company. We need an experience tailored for them. Our motto for Salesforce Israel is "People Before Code", and we work hard to make sure every employee feels it by building a world-class employee experience. We make it our top priority to really listen to our employees, to make them part of our strategic decisions, and engage them in forming our plan. As such, we conduct regular round tables, employee interviews, and hold monthly employee committee meetings to better understand their Salesforce experience, validate our value proposition and align our programs to address these needs.
We make it part of our culture to provide work-life-balance options and take a more holistic approach to our well-being. For example, our employees can participate in the global Well-being programs. However, we wanted to make it more authentic and engaging for our employees in Israel, so we created our own localized version of the program called "Ohana Live".
We believe that our employees want to feel a sense of purpose beyond profit. We embraced Salesforce's 1-1-1 philanthropy model to donate 1% of our equity, our employee time, and our product back into our communities. Last year, our employees in Israel spent more than 5,900 hours volunteering and donated $15,600 through employee-inspired giving funds. Giving back is such a huge part of our culture that all Salesforce employees are given seven days of paid time off per year to volunteer to whichever cause they choose, as well as a generous matching policy of up to $5,000 every year.
To start building our brand in Israel, and getting our name out there, we launched a local Israeli R&D Facebook page and made it our point to practice our People Before Code motto - turning the spotlight onto our employees, technology, community work, and more. Our objective is to reach the audience that is interested in what we do, as well as become a source of pride for our employees. By sharing their stories, and putting them center stage, our employees feel proud to share with their own networks - becoming the perfect brand ambassadors. Instead of "patting ourselves on the back" (so to speak), our employees feel engaged with the content and spread the word in a much more authentic way. What would you believe more: a company saying how great their product is (in our case our reputation as an amazing place to work at), or listen to your friends' recommendation? And there you have it. The perfect, most authentic way to tell our story.
To help promote this, we established a "Social Stars" team, employees who help us find fresh stories and ideas about content that would interest them. That way we better understand our crowd and get insights on what works and what does not. In some cases they write the content themselves, which makes it even more compelling for them to share as they build their own brand.
The Covid-19 Challenges and Solutions
Unlike we did before the pandemic, we could no longer rely on conferences, meetups, events, networking, to engage our talent and provide a platform to showcase who we are. And with no Salesforce offices (a huge part in the high-tech scene), how do we create and maintain a tight connection with candidates and employees? We had to step up our game, rethink everything and get creative, to make sure that our employees would not only be productive, but feel happy and well. To this end, we implemented the following:
Global Back-Up Child Care Program: Up to $500/month for child care. Expanded allowable expenses to include tutoring, educating, and supervision of schoolwork.

Global Family Care Leave: Extended our Global Family Care Leave policy through December 31, 2020.

Setting Up for WFH: Employees received $500 for purchasing IT equipment and office peripherals for working from home.

Ohana Live: Our Israeli virtual program featuring top notch experts, entertainers, and media personas offering virtual sessions to our employees. Taking it one step further, we let our employees take center-stage and lead weekly sessions.

Having Fun: Many teams had virtual happy hours, quizzes, and team events online. Company-wide events like "Salesforce Has Talent" where we invited employees to show their skills – more than 500 employees, families, and pets responded to the call – and we hosted a virtual Bring Your Kids To Work day.

Above the Cloud: An inspiring series of classes hosting Israeli top talent in varied areas to conduct master class workshops with employees. The event got huge internal attention.

Well-being Surveys: To gain insight into how our employees are feeling during this unique time. Our executive leadership team reviews the results and determines the next steps to address pain points.

Conclusions
With 2021 just around the corner, landing in the top 10 list on DUNs 100 Best High-Tech Companies to Work For in Israel, in the first year we participated, marks the beginning of a change: Salesforce Israel is here! We're thrilled to have received this acknowledgement and will proudly continue to spread the word on our special culture so more will join us!