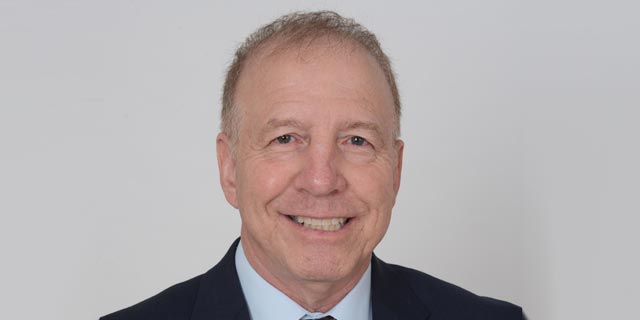 BIRD Energy invests $7.15 million in Israel-U.S clean energy projects
The approved projects relate to batteries, electric aircraft, natural gas, wind energy, and more
James Spiro
|
10:37 21.12.2020
The U.S Department of Energy and Israel's Ministry of Energy, together with the Israel Innovation Authority (IIA) has chosen eight projects that will receive $7.15 million under the Binational Industrial Research and Development (BIRD) Energy program. The total value of the project comes to $17.4 million, including $10.25 million in cost-share from the companies selected.
Since it was established in 2009 as part of the Energy Independence and Security Act of 2007, BIRD Energy has funded 55 projects with $42 million coming from the government and $55 million in funds matched by the private sector. Each project is conducted by two partners - one from Israel and one from the U.S - and focuses on clean energy initiatives to help improve economic competitiveness, increase innovation, and create jobs.
Addionics IL Ltd. (Tel Aviv, Israel) and Saint-Gobain Ceramics & Plastics, Inc. (Northboro, MA) - which will make batteries with novel electrode components for high-power, high-capacity results.

ECOncrete Tech Ltd. (Tel Aviv, Israel) and LafargeHolcim (US) Inc. (Chicago, IL) - which will manufacture eco-engineered concrete products to improve energy infrastructure via structurally sound scour protection.

Eviation Tech Ltd. (Kadima, Israel) and AVL Powertrain Engineering, Inc. (Plymouth, MI) - which will develop electric aircraft batteries.

POCellTech Ltd. (Caesarea, Israel)) and W7energy LLC (Wilmington, DE) - which will make an affordable fuel cell system, based on hydroxide exchange membranes.

StoreDot Ltd. (Herzliya, Israel) and Nanoramic Laboratories (Boston, MA) - which will help make quick charging power banks for mobile phones and devices.

Tadiran Batteries Ltd. (Kiryat Ekron, Israel) and Hit Nano Inc. (Bordentown, NJ) - which will develop nickel-rich cathode, silicon anode, and high-energy AA Li-Ion Cell to apply to the IoT.

TurboGen (Ramat Gan, Israel) and En-Power Group (White Plains, NY) - which will make next-gen power and heat solutions.

VisIC Technologies Ltd. (Ness Ziona, Israel) and Vepco Technologies (Chino, CA) - which intends to develop an 80kW GaN dual-motor drive power inverter for electric vehicles.

U.S. Secretary of Energy Dan Brouillette predicts that the BIRD Energy program will "continue to build bilateral relationships that will benefit our economies and environment for years to come," and Israel's Minister of Energy Dr. Yuval Steinitz added that R&D between these countries is "a recovery tool from the Coronavirus crisis we are experiencing now."
The BIRD Foundation encourages and facilitates cooperation between American and Israeli companies that are often paired with university or research institutions. It provides 50% of each project's budget and does not receive any intellectual property rights or repayment in the event that the project is unsuccessful.