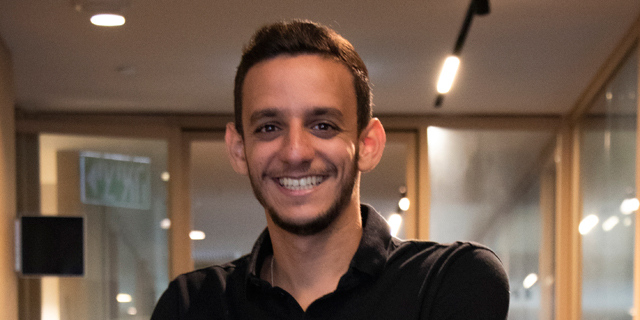 Employer Branding
Hiring people is like 'expanding our family', says IVTech
For the software development company, employer branding goes way beyond the search for the perfect CV
It can be tough to pick the right job - and it can be tougher to pick the right employee. For IVTech, a search to fill a vacancy may start with a CV, but it goes way beyond that.
"We see recruiting new people as expanding our family, and that is part of our employee branding strategy," says Eden Ben Simon, CEO of IVTech. "We don't necessarily look for the candidate with the most impressive CV, we look for a team player: one who can balance, adapt, and run together - and those are much harder to find."
Presenting the refined solution:
Our greatest ambassadors are our workers, who know the company and are engaged in its story and culture. We noticed they have the greatest impact, and indeed all of our employees were hired by an internal recommendation. This is a challenge we faced throughout Covid-19 since we meet fewer people these days. We harnessed the power of social media in order to reach more candidates, and we were very happy to see how effective it was. Working from home definitely helped us expand our search for new teammates, providing opportunities for building the best team possible from all over the country.
The Covid-19 challenges and assimilation: We had diverse ideas about the best strategies in 2021, what we learned from Covid-19 is that we need to plan but also be able to adjust on the way and all the time. We harnessed all the company managers and employees, had a lot of conferences and brainstorming to find what is the best way for our employees' personal development and growth, team building, and the implementation of the company DNA. It's like a herd that works together in harmony and the proof is the great people we reach and recruit. Conclusions: Thanks to our fast adjustment to the Covid-19 pandemic, and big projects that drove us forward, we received hundreds of applications and our team grew by 35%-40% each year. Besides, we invest great efforts in our current talents.