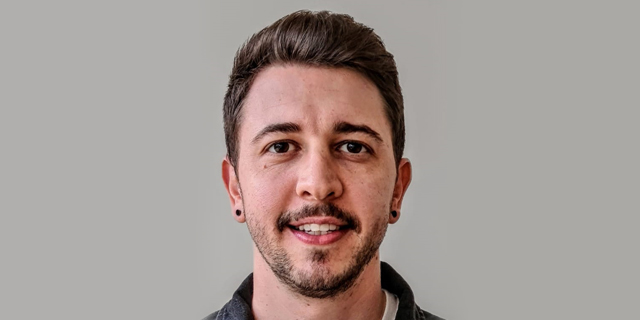 Employer Branding
Employer branding "combines storytelling with the employee's needs," says WeissBeerger
To help them attract their team of data scientists and product experts, WeissBeerger employed the help of employing branding expert Raz Mitzna
Even though WeissBeerger serves millions of bar and restaurant owners around the world, it needed a boost to attract local talent to help it reach its goals. Employing Branding Manager Aviel Gendler joined CTech to discuss some of his findings.
"Employer branding must combine storytelling with understanding the employee's needs," Gendler told CTech. "To understand what the Employer Value Proposition (EVP) is, we were assisted by Employer Brand expert, Raz Mitzna."
In recent years, most of the activity has taken place in Latin America, Korea, Canada, and the United States. Therefore, no strong brand has been built in Israel and the reality was that we were known as the guys that track beer consumption but were not recognized by our top-notch analytical capabilities and that was the challenge, to make people aware of that strength.
To understand what the EVP is, we were assisted by Employer Brand expert, Raz Mitzna. The goal was to analyze what the EVP is through our employee's eyes. After a process of interviews and surveys, we understood the company's value proposition to employees is:
As a CULTURE, OUR PEOPLE COME FIRST,

As INDIVIDUALS, we strive to MAKE AN IMPACT,

We are INDUSTRY INNOVATORS using DATA-DRIVEN TECHNOLOGY.

Understanding the EVP helped us to understand what we need to enhance and reinforce our new brand and image.
Assimilation: During the new branding process and while building the new employer branding, Covid-19 came into our lives and forced us to make the right adjustments. To implement the employer branding and our DNA into remote work, we had to think creatively about preserving WeissBeerger's spirit within and outside the company. We invested a lot in our employee's personal development, in team buildings, and in keeping the special connection we have between us. The goal was to integrate the actions taken internally into the company awareness. Our most important action was to build an ambassador program called Weisstars. Work-from-home is making it more challenging to maintain the sense of community and togetherness that is so special in WeissBeerger. Weisstars was created in order to re-boost existing employees' positive vibe and a sense of belonging. The goal was to find the employees who would like to learn personal branding and develop themselves on social networks to produce organic and authentic advertising for the company. We wanted to position WeissBeerger as a place that hires technology and data-oriented talents, and has a 'fun people with skills' mindset. To help them become media influencers, we made sure they learn from the best, gaining important tools for their own personal and professional branding through development sessions with top industry experts, storytelling, and how to leverage social media. In addition, we continued with activities that kept the community together, like happy hour events, social activities, and further initiatives via Zoom, to build and feed the team spirit Conclusions: Our people are our biggest asset, and we invest a lot in mentoring and guiding them to help them excel. It does not matter if we work from home or office, and it also does not matter if everything is normal or there is a pandemic - you must understand what the company's DNA is, who your employees are and how the company looks like from their eyes. Such a process takes time, and before you understand the basics, it is impossible to go out with traditional marketing strategies - think strategy in advance, open your mind, and enlist the help of outside professionals who can see things you are not.