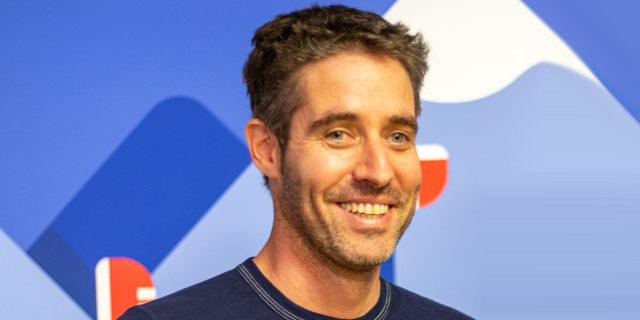 Forecasts 2021
"Forget about selling, that's bullshit. You can build multi-billion dollar companies in Israel"
WIX President Nir Zohar speaks about his company's phenomenal year and shares his thoughts on remote work
"Since the start of the pandemic, we recruited 700 employees bringing us today to 45,00 worldwide, with 2,500 here in Israel. Small business owners realized that online presence is not a nice-to-have extension or a luxury, but rather something that is critical for them. It is a process that has been going on for a few years already but was dramatically expedited this year, which is why WIX grew dramatically this year too. It wasn't easy, since both employee recruiting and employee onboarding shifted online," WIX President Nir Zohar told Sophie Shulman during Calcalist, Bank Hapoalim and Psgaot's 2021 Forecast Conference.
WIX, which built a platform for the creation and hosting of websites and online stores, grew rapidly this past year due to the high demand for eCommerce platforms in the wake of the Covid-19 outbreak, reaching a record valuation of $15 billion, making it the third-largest Israel company after Check Point and NICE.
"It was a very positive year from a business perspective, but it was also a difficult one. In my opinion, remote work is not a good or correct way to manage a company over time," Zohar said. "It is hard for people to live in a state of ongoing uncertainty. We made an effort to communicate all of our reasoning to the team — why we stopped flying abroad, why we closed down our offices. We initiated a lot of leisure rather than work-related activities, for employee's children, for their parents, and not just in Israel, but across all our sites. There were tens of thousands of Zoom calls dedicated to recreational and support activities."
What was a defining moment of the year that you will take with you?
"There were pivot points where you suddenly realize what state you're in. Two days before a large party with 1,500 guests, we were forced to cancel it. That's when the penny dropped. Nowadays the reasoning is clear, but back in March people didn't understand. I waited for the government to announce that Purim parties had to be canceled because most of them hadn't been."
Can the positive momentum in companies and stocks that rode the Covid-19 wave carry on after everyone gets vaccinated and we return to normal?
"I don't know how to manage stocks, but I do know what our business offers the world. My parents were among those who for the first time in their lives entered their credit card details in order to shop online and there is no turning back for them. Of course, they aren't unique. It happened to everyone. Business owners realize how important having an online presence is. Our success this year is not due solely to the pandemic, but also to new elements we added to our products throughout the year. We perceived a greater demand for our paid products. Our goal is that in five years from now when you want to put a product or service up for sale online, no matter what it is Wix will be the best solution.
Having become one of Israel's largest companies, what advice would you give younger tech companies?
"Having a multitude of publicly traded tech companies, with a forecast fo five to 10 more planning an IPO, is great news for Israel. Far be it from me to offer them advice, because they are all headed by brilliant people, but the fact that they're going public means they don't want to sell, and they are right about that. I tell them: 'go for it. Don't take anyone's word. It is utter bullshit. You can build anything out of Israel, including multi-billion dollar companies. I am certain Israel will also be home to hundred-billion-dollar companies."